University of Idaho students top competition in outdoor skills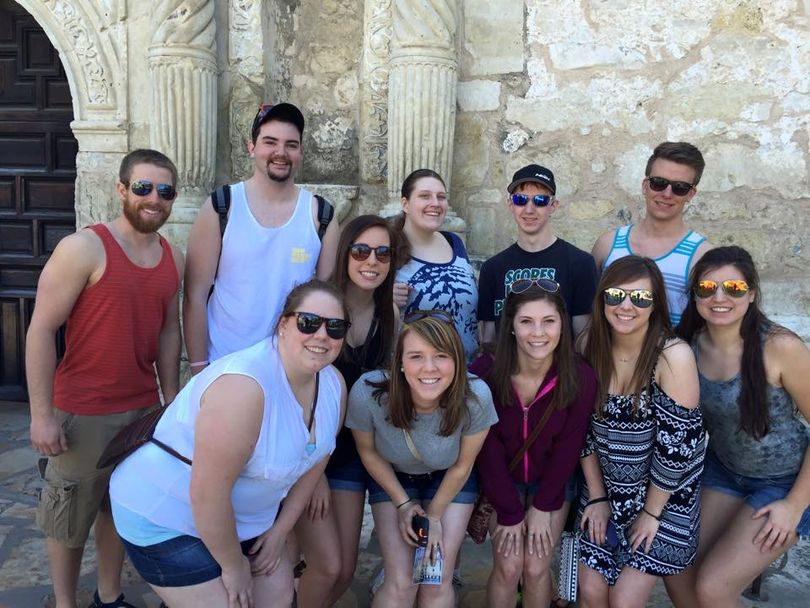 OUTDOOR SKILLS -- Idaho college students have proved they can shoot, call game and find their way with the best of them.
The University of Idaho Student Chapter of The Wildlife Society brought home top honors from the Western Student Conclave, one of five regional events held annually across the U.S. and Canada.
The event, held recently at Texas A&M in Kingsville, Texas, is a three-day competition of skills in telemetry, orienteering, plant and animal identification, fly fishing, skeet shooting, game calling, photography and more.
"The events are incredibly diverse and give each student a chance to bring out their talents and knowledge," said club advisorJanet Rachlow, professor of wildlife in the College of Natural Resources.
The team of 12 students had been training with Rachlow since last fall to prepare for the event.
Individual awards were won by:
Katey Huggler, Priest River, first place, orienteering (team with Anderson)
Shelby Anderson, Twin Falls, first place, orienteering (team with Huggler); first place, whitetail deer calling
Mike Berg, Sandpoint, second place, air tranquilizer context
Jenna McCullough, Boise, first place, trail camera photography; first place, sculpture art
Tyler Westbrook, Potlatch, first place, rifle shooting contest
Luke Teraberry, Nampa, first place, skeet shooting; third place, waterfowl calling contest; third place, casting competition
Courtney Comer, Coeur d'Alene, Best of Show, photography; first place, animal photography
Kyle Grunwald, Coeur d'Alene, first place, landscape photography
Other students competing were Mikaila Bristow, Sandpoint; Nichol Weiland, Roy, Washington; Caitlyn Reeves, Couer d'Alene; and Meaghan Elliot, Boise.
---
---