Tue., Dec. 1, 2015
Denning grizzly bear attacks ice climber in Banff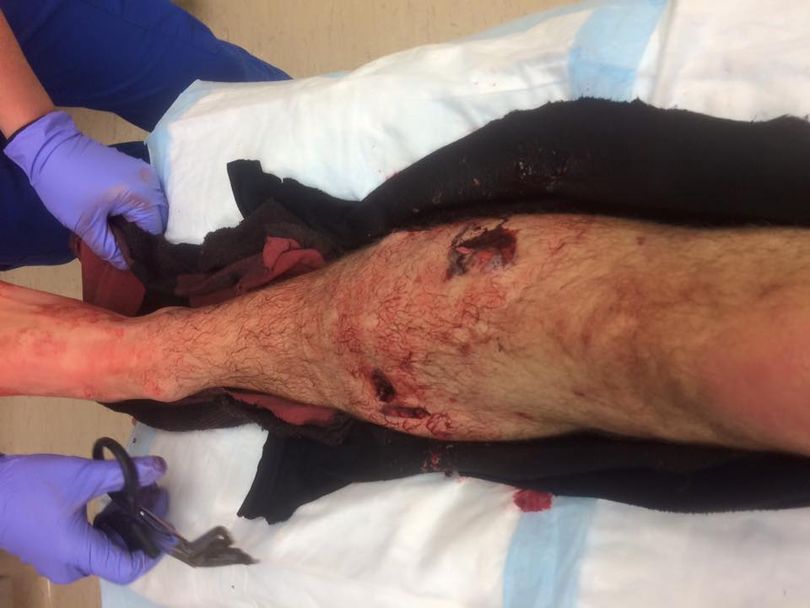 WINTER WILDLIFE -- Who ever thought ice climbers would need bear spray? Who could have known that bears would be prowling around the meager snow pack and forcing food storage restrictions to stay in place into January?
Following are two recent cases that leave us bearish on winter.
Denning grizzly attacks ice climber on Banff's Mount Wilson
Well-known Scottish climber Greg Boswell
has been treated and released for bite injuries to his leg after being attacked by a grizzly bear in Banff National Park. Boswell and his ice climbing companion say they surprised the bear as they bushwhacked through dense forest and deep snow Sunday evening near the Icefields Parkway.
No action will be taken against the grizzly, park officials say, because the bear apparently was denning up and and simply trying to get some sleep.
--Calgary Herald
Active bears prompt Wyoming national forest to extend food-storage rules
Bridger-Teton National Forest officials cited the lack of snowpack and continued sightings of bears in the western Wyoming forest for the extension of food-storage rules from Dec. 1 to Jan. 15.
--Jackson Hole Daily
---
---