Tue., Dec. 1, 2015
Only fraction of troubled 2015 Columbia sockeyes reached spawning grounds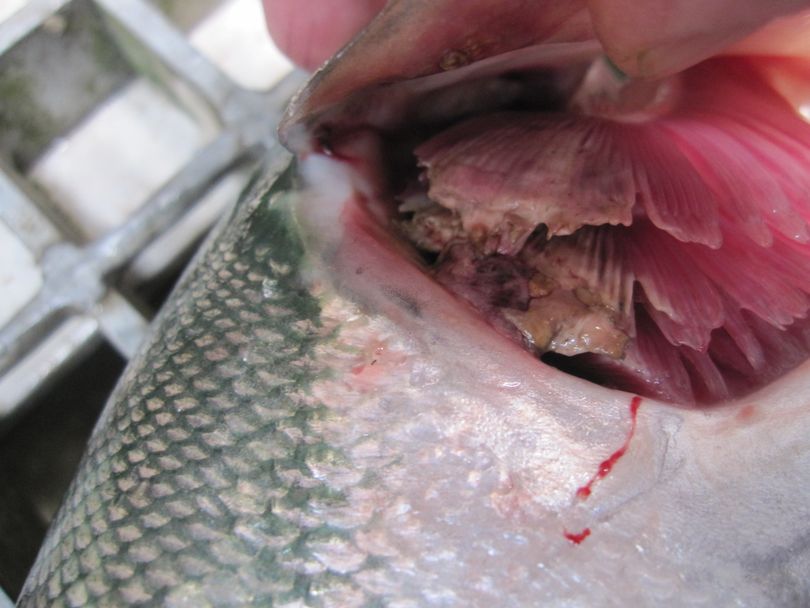 FISHING -- Sobering numbers from the drought-ravaged 2015 Columbia River sockeye salmon run have been released by the Washington Department of Fish and Wildlife:
Of the 512,000 sockeye that returned to the mouth of the Columbia this summer, Fisheries and Oceans Canada staff report only 10,400 of those fish made it to the terminal spawning grounds in the Okanogan this fall. In comparison, 441,500 out of the 645,100 fish that returned to the Columbia last year made it above Wells Dam, past fisheries, and into the Okanogan.
This year's escapement to the Okanogan is the 6th lowest on record since at least 1980 (record low 1,529 fish in 1994). This year's return to the Columbia was the 3rd highest on record (since at least 1938).
The 2015 pre-season forecast was 394,000 sockeye returning to the mouth of the Columbia of which 285,500 fish were expected to be Okanogan stock.

On the flip side, reports fisheries biologist Joe Hymer, 51,533 sockeye were counted at Tumwater Dam on the Wenatchee River this year, the 2nd highest count since at least 1999. Last year was the record at 99,899 fish.
So far, there's no word on how the progeny of this year's poor spawning turnout will stack up in returns two years down the road.
Washington fish managers were already worried about salmon survival because of low flows and warm water conditions when the upper Columbia sockeye fishing seasons opened on July 1. Fishing was good, as this opening day story points out, but Jeff Korth, WDFW regional fisheries manager was quoted as already being very concerned.
Fish scientists were finding warm-water-related lesions on sockeye in mid-July.
The sockeye season was closed early as more fish died and concerns mounted for getting enough fish escapement for spawning.
---
---