Thu., Dec. 3, 2015
Video: Whitetail buck survives major bust from cop cruiser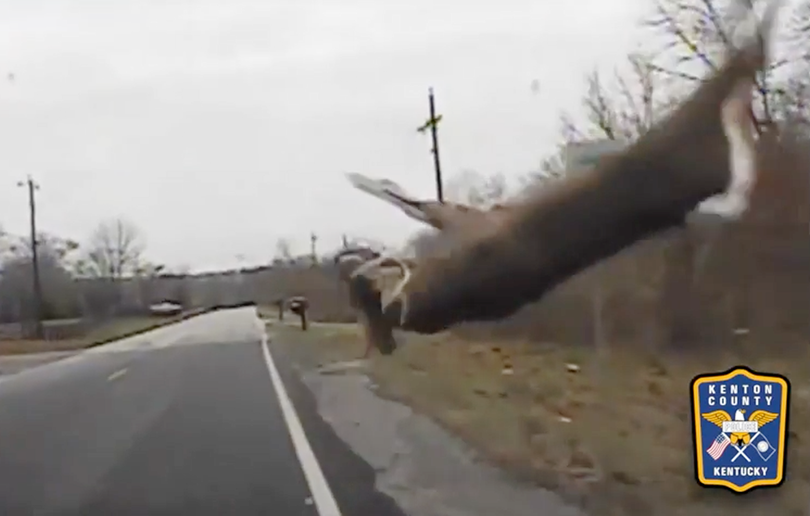 WILDLIFE WATCHING -- Police officers get big bucks in Kenton County, Kentucky, as you can see from this video.
The video (below) from a dash cam on the police officer's vehicle shows an amazing collision with a whitetail buck.
Note that the deer apparently survives, although it's common for big-game to move away from a vehicle collision and die later from the injuries.
"We think this is a pretty good training video on how to react when a four-legged furry friend attempts to abruptly cross your path," the county police say in a release.
"Officer Pittaluga applied his brakes and steered away from the deer in a controlled manner. Although he didn't manage to avoid the collision, he did maintain control of his vehicle throughout the entire incident, even when the large (but apparently agile and acrobatically trained) deer was performing a Triple Axel over the hood of his cruiser.
"Our officer was unharmed but the cruiser did sustain some damage. As for the deer, he appeared to brush off the incident before quickly running away into the woods.
"...Although this deer did appear to fly, it was not a reindeer."
Kenton County Deer Collision from The Spokesman-Review on Vimeo.
---
---