Fri., Dec. 4, 2015
Four canines, likely wolves, photographed in Whitman County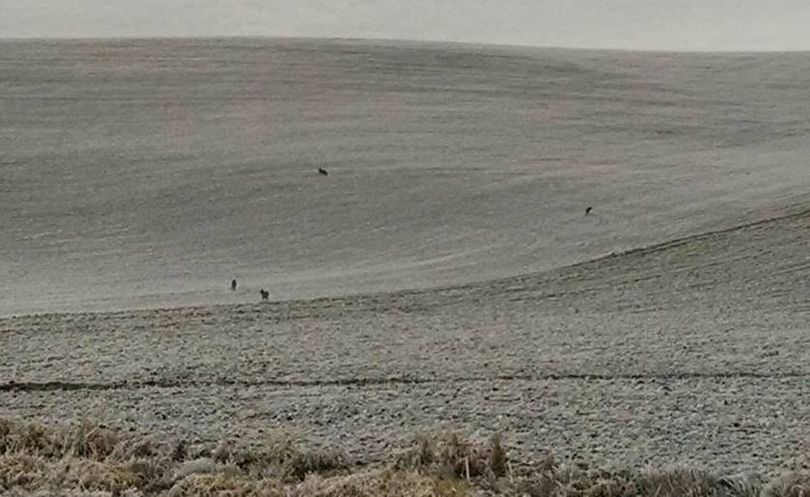 ENDANGERED SPECIES -- Four canines, likely wolves but unconfirmed, were spotted Dec. 2, 2015, crossing a seeded farm field near the Johnson cuttoff road near Pullman, according to photos circulating among Palouse landowners.
Whitman County has had numerous reports of wolves in recent years, including a case in which one was illegally shot by a farmer near Pullman and a case of sheep being killed by a wolf in the northeast corner of the county.
But no wolf pack has been officially documented in the county, yet.
Gray wolves in far Eastern Washington are protected by state endangered species laws. The rules allow a person to kill a wolf that's attacking a person, pets or livestock.
No charges were filed in a recent case in which a cabin owner killed a wolf in defense of his dogs in the Blue Mountains.
A recently road-killed canine in Spokane County that some people initially thought could be wolf turned out to be a pet husky.
Stay tuned.
---
---