Fri., Dec. 4, 2015
Yellowstone wolf numbers up slightly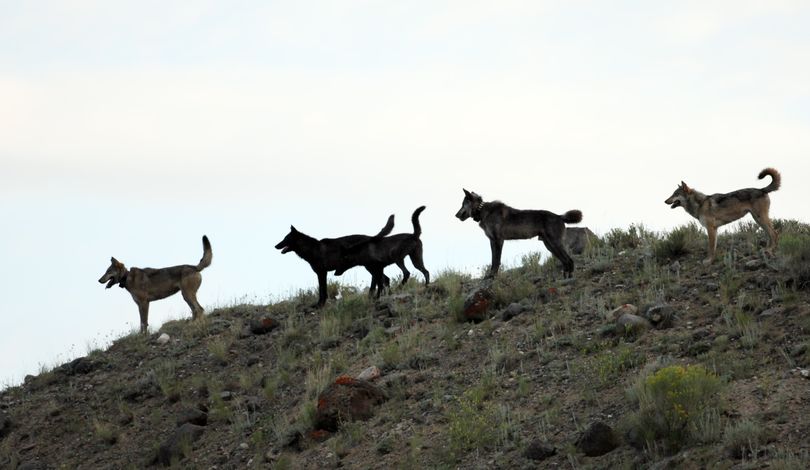 PREDATORS -- Yellowstone National Park biologists counted at least 104 wolves from 11 packs living in the park at the end of 2014.
The figures released Wednesday were up slightly from the prior year, when 95 wolves from 10 packs were counted. Northwest states released their 2014 numbers last spring.
Wolves were reintroduced to the nation's first national park in the mid-1990s. Their numbers peaked about a decade ago and have since declined in part because their prey base of elk has dwindled.
Wolves are big attraction to park visitors, including regulars who monitor pack activities and movements.
Hunting of the animals is legal in two states bordering Yellowstone – Montana and Idaho. It remains prohibited in Wyoming under a 2014 federal court order that's been challenged by state officials.
---
---