Tue., Dec. 8, 2015
Man, boy, cited for killing grizzly bear while hunting near Wallace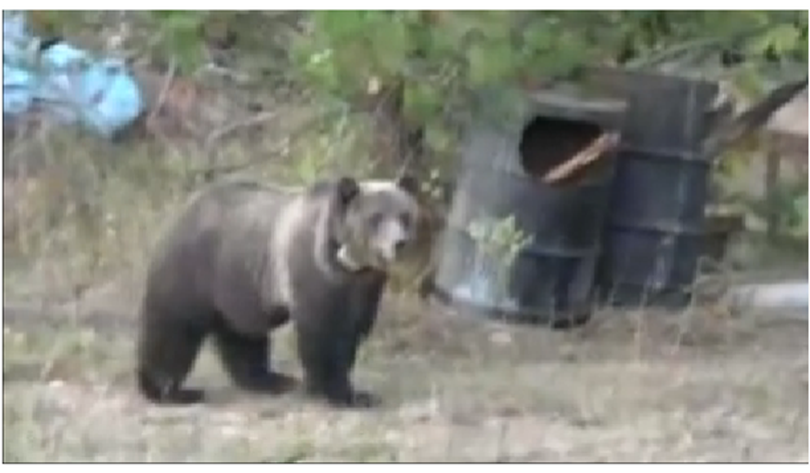 HUNTING -- Charges have been filed against a man and a boy involved in killing a well-publicized research-collared grizzly bear that had wandered this summer from Montana to the Silver Valley.
The two North Idaho hunters have been cited for illegally killing a grizzly bear near Wallace. Black bear hunting season was open on Sept. 30 when the bear was shot, but grizzly bears are a federally protected species.
Idaho Fish and Game officials feared for the bear roaming in the Silver Valley and attempted to capture and relocate it.
The Shoshone County Sheriff's office posted news of the bear roaming the area on its Facebook Page in early September.
Following are more details from The Spokesman-Review's initial news report on the citations filed on Friday.
Dan Tesky, of Silverton, and a 14-year-old boy each were cited by the Idaho Department of Fish and Game for misdemeanor unlawful taking of the bear. The juvenile also was cited for not having an appropriate tag, also a misdemeanor.

The 2-year-old male grizzly had been relocated by Montana and federal biologists as part of a periodic program to boost the Cabinet Mountains grizzly population. It was fitted with a GPS collar and released by researchers near Idaho on Aug. 4.

The bear was killed at the bottom of Kings Pass and Beaver Creek Road about 6 air miles north of Wallace, according to the Shoshone County Sheriff's Department.

Black bear hunters are expected to know the difference between legal black bears and grizzly bears before shooting, Fish and Game officials say. Legal baiting for black bear hunting was going on in the area, the agency said.

An initial court hearing in the case is scheduled for Dec. 29 in Shoshone County District Court. The case has been assigned to a special prosecutor, Mariah Dunham, from Benewah County.

In addition, a magistrate in Shoshone County will consider a motion to seal court records in the case. Fish and Game officials said Tuesday they can't comment on the case at this time.

Tesky did not immediately return a call for comment.
---
---