Tue., Dec. 8, 2015
Sportfishing rules, wolf conflicts on Washington commission agenda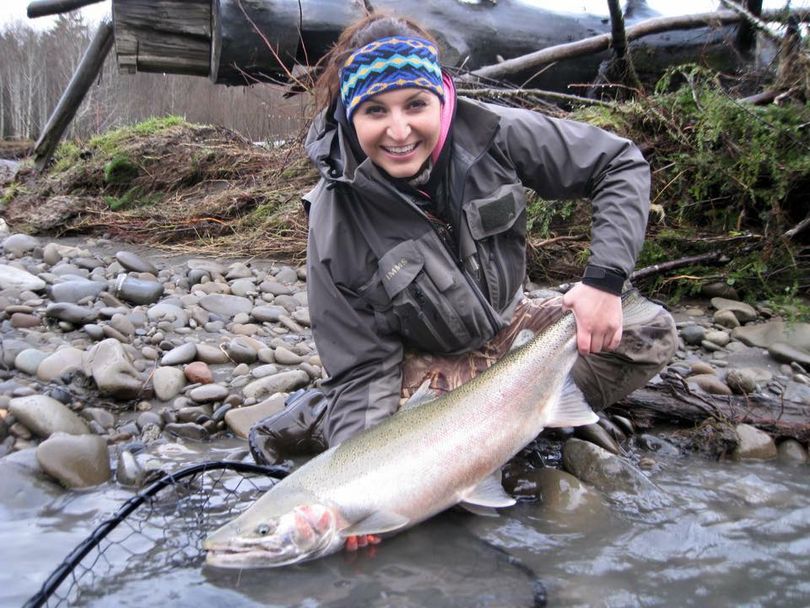 WILDLIFE MANAGEMENT -- Sportfishing rule changes for 2016-2017 and a report about wolf conflict management are among topics on the agenda for the Washington Fish and Wildlife Commission meeting Friday and Saturday, Dec. 11-12, in Port Townsend.
The sportfishing rule proposals this year are largely focused on Western Washington fisheries, with emphasis on steelheading regulations for coastal rivers.
One proposal would require anglers to keep all hatchery steelhead in West Side rivers in Regions 4 and 6 while another proposal calls for mandatory release of wild steelhead.
Another recommendation would enact selective gear rules prohibiting the use of bait.
Only minor statewide proposals have made it through the year of meetings and public input. One proposal would clarify what constitutes a fly for fly fishing. Foam, rubber and lead wire/tape would be officially added to the materials allowable for the construction of a pattern.
Changes emerging as major issues with some anglers include a proposal to remove harvest limits for walleye, bass and channel catfish in the Columbia River and tributaries in shared boundary waters with Oregon.
That rule was approved last year for upstream waters including the Grande Ronde River and Oregon recently applied to rules to state waters. This year's proposals would add Washington waters downstream from McNary Dam.
"Warmwater fishing constituents aren't happy about it," said Chris Donley, department inland fisheries manager. "On the other hand, salmon and steelhead factions favor it. As an agency, it's a matter of taking a position on where we deem warmwater fish appropriate and where we don't."
Many of the coastal steelheading proposals stem from legal pressure to cut back on the influence of hatchery steelhead on wild stocks.
Requiring anglers to release wild steelhead in coastal streams could leave more fish available for tribes to harvest at the mouth of the rivers under Boldt Decision rules, fish managers say.
"It gets complicated," Donley said. "It's possible, depending on how our co-managers see it, that mandatory release of wild steelhead in the sport fishery could result in fewer wild fish coming upstream."
On Saturday, the commission will meet with Francine Madden, a wildlife conflict management specialist hired in May to facilitate the state's Wolf Advisory Group. Madden will report on changes the Fish and Wildlife Department is making for handling wildlife conflicts with the public.
---
---