Wed., Dec. 16, 2015
Glistening Mount Spokane pictured from Antoine Peak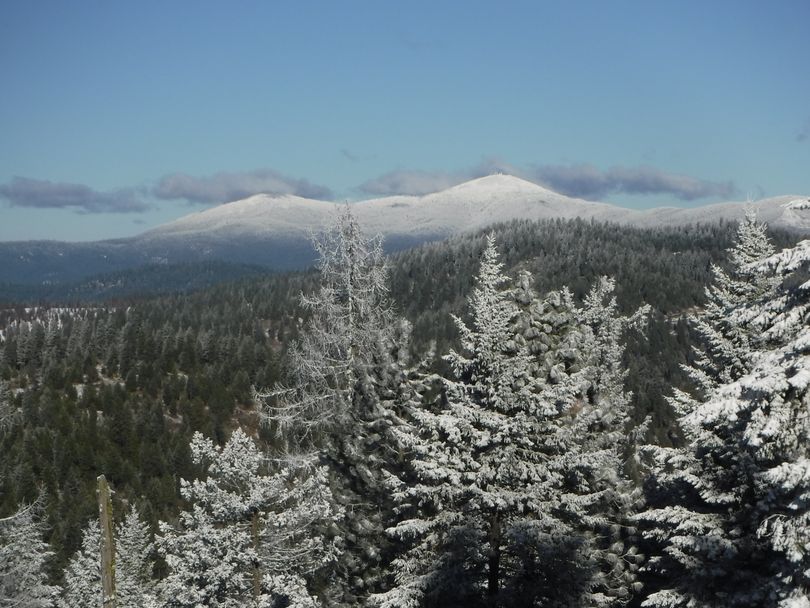 HIKING -- Holly Weiler chose to enjoy the spectacle of Wednesday morning's new snow on 5,883-foot Mount Spokane (and the rest of the region) from a distance.
She went hiking around Antoine Peak Conservation Area instead.
The 1,076-acre preserve towers towers to elevation 3,373 feet above East Valley High School, protected as open space for the public and wildlife by the Spokane County Conservation Futures Program.
"It was gorgeous out today!" Weiler said in an bit of understatement. "There were coyote tracks all over the place."
---
---