Wed., Dec. 23, 2015
Judge slams elk poacher with jail time, overshooting prosecutor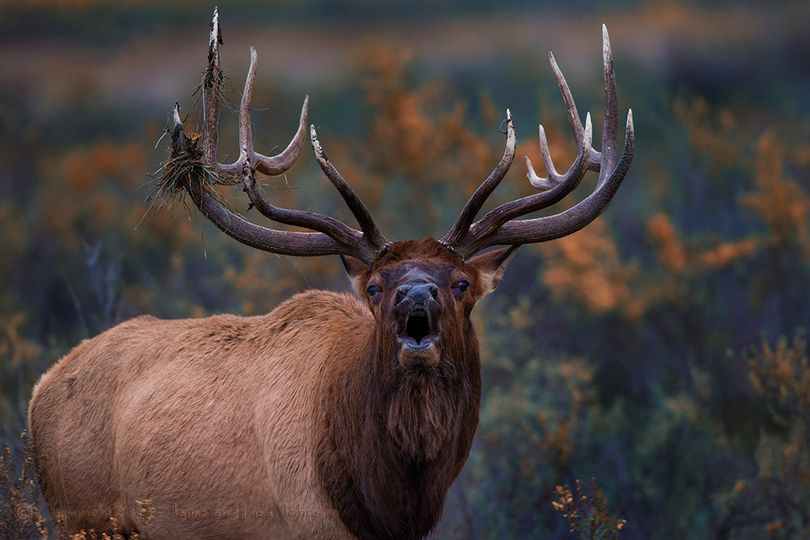 POACHING -- An Idaho judge has gone beyond the county prosecutors recommendation to put an elk poacher in the slammer.
David S. Wallace, 19, of Culdesac, was sentenced Tuesday for killing a 5-by-6 bull elk out of season near Reubens, Idaho, and wasting the meat, both misdemeanors.
Wallace told officers he shot the elk Sept. 25 along the Culdesac Road for food, dragged the carcass to a low spot so it would not be seen by motorists and later returned to find the meat spoiled, according to an Idaho Fish and Game Department officer's report. He cut off the animal's head and stored it in a shed behind his trailer in downtown Culdesac.
The Lewiston Tribune reports that despite a recommendation from prosecutors and defense attorneys to impose a $250 fine and a two-year hunting and fishing license suspension, Magistrate Gregory K. Kalbfleisch sentenced Wallace to 180 days in jail with 170 days suspended, imposed $2,480 in penalties, fines, fees and restitution, suspended Wallace's hunting and fishing privileges for three years and placed him on probation for up to two years.
Kalbfleisch said the attorneys' sentencing recommendation did not agree with state code, which sets a minimum fine of $300 for wasteful destruction of a big game animal.
"For some reason some people think it isn't a crime to take game animals out of season, or to waste them," Kalbfleisch told outdoor reporter Ralph Bartholdt. "I take those things very seriously."
The offense was against the people of Idaho, the magistrate said, because game animals "do belong to the citizens of the state."
The investigation report report said Wallace attempted to persuade a Nez Perce tribal member to claim the dead elk, which was killed on the Nez Perce Reservation, but the tribal member refused for fear it would jeopardize his tribal hunting rights.
Wallace forfeited the elk head to the Idaho Department of Fish and Game as part of his sentence.
At the state's Clearwater Region headquarters in Lewiston, Fish and Game officer Rick Cooper told the Tribune his office is inundated with similar cases this year, many of them involving mule deer.
"Someone has been shooting mule deer, whacking the head off and wasting the meat," Cooper said. "It happens a lot more than people realize. There's no lack of enforcement."
---
---