Wed., Dec. 23, 2015
Salmon above Grand Coulee Dam? Another step taken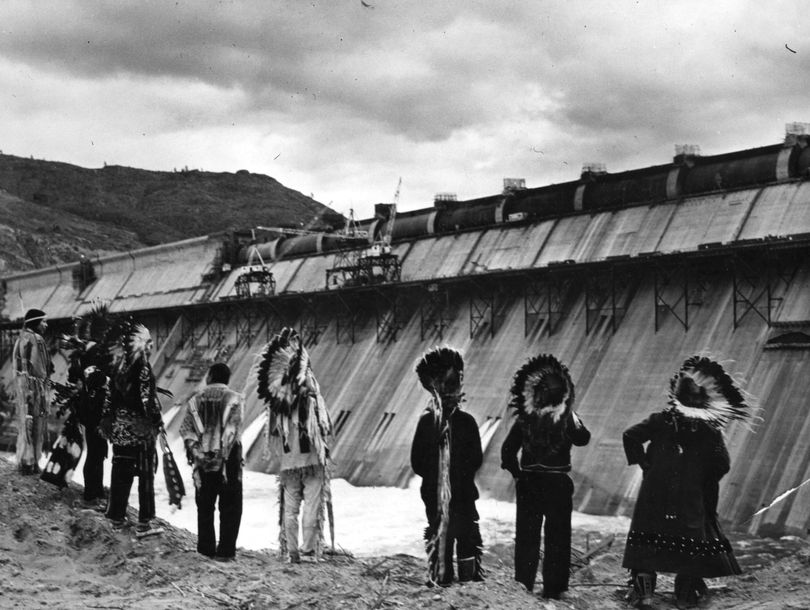 FISHING -- The idea of reintroducing salmon runs upstream from Grand Coulee Dam moved ahead a notch last week as the Northwest Power and Conservation Council sent a proposal for evaluating upriver habitat to the Independent Science Review Panel.
Is it possible to restore the fabulous chinook salmon migrations that ran up the Columbia all the way to Canada before being blocked?
See the October report, "Can Salmon, Steelhead Survive Above Grand Coulee Dam? Council Investigation May Provide Answer," by the Columbia Basin Bulletin.
The Council, along with the Bonneville Power Administration, are accepting proposals to investigate whether more than 500 river miles of tributaries and mainstem river from Grand Coulee (river mile 545.1) to the U.S.-Canada border (river mile 745) are suitable habitat to support runs of anadromous fish, including chinook and sockeye salmon, and steelhead.
The single proposal received at the Council by its Dec. 15, 2015 deadline, according to Lynn Palensky, Council staff in the Fish and Wildlife Division, was submitted by the Spokane Tribe and a collaborative group of regional co-managers, including the Colville and Coeur d'Alene Tribes and Washington Department of Fish and Wildlife, with technical support from the U.S. Geological Survey, Columbia River Research Laboratory and NOAA Fisheries.
Funding for the study could be as high as $200,000, although it is unknown what the proposal's price tag might be until after the ISRP review, the Columbia Basin Bulletin reports. Much of the cost would be assumed by BPA.
"Council members approved the measure unanimously, but some made it clear that they were only voting to fund a study of the habitat above Grand Coulee Dam, not approving measures that would reintroduce anadromous fish into the area," the Bulletin says. "That could come later after ISRP review."
---
---