Fri., Feb. 6, 2015
Prosecutor still mum on charges for Whitman County wolf shooting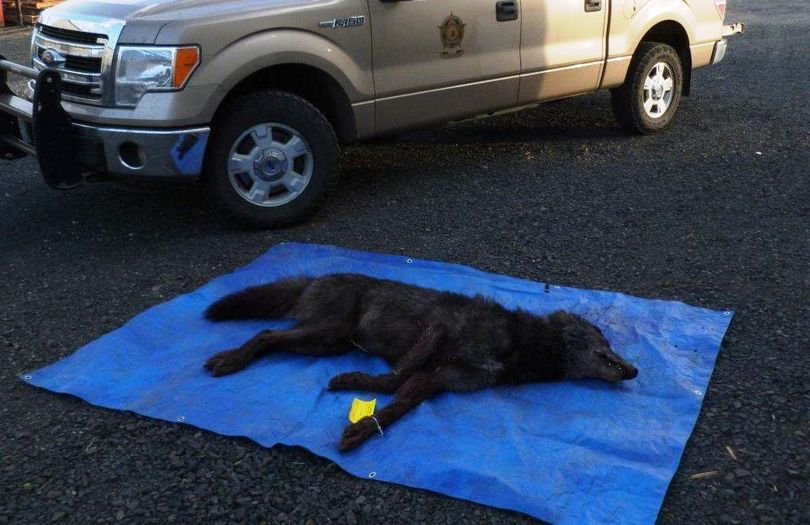 ENDANGERED SPECIES -- A Whitman County man who shot a gray wolf last fall told investigators the animal did not pose an imminent threat to humans or livestock.
Officers investigating the October 12 shooting say Jonathan M. Rasmussen and his wife did not indicate the wolf posed a threat at the time of the shooting south of Pullman, according to a report released by the Washington Department of Fish and Wildlife after a public records request by the Moscow-Pullman Daily News.
Fish and Wildlife police say they found evidence of unlawful taking of wildlife and recommended a misdemeanor charge be filed.
State Fish and Wildlife officials turned over the case to Whitman County prosecutor Denis Tracy on Nov. 19. The prosecutor's office confirms that the case is still under consideration and no charges have been filed.
Under Washington state endangered species protections, it is illegal to shoot a wolf unless it is attacking livestock or people.
---
---