Tue., Feb. 10, 2015
How warm is it? First griz emerges from den to see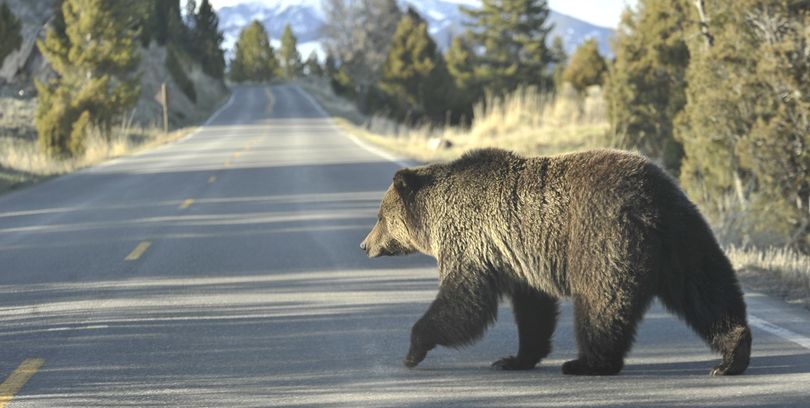 WILDLIFE WATCHING -- The first confirmed report of grizzly bear activity this year in Yellowstone occurred on Monday, Feb. 9, 2015, as a grizzly bear that had emerged from its den was observed scavenging on a bison carcass in the central portion of the park, the Billings Gazette reports.
Unseasonably warm temperatures in the region have created a new normal: Snowmobilers are being warned to carry bear spray.
With bears emerging from hibernation, hikers, skiers and snowshoers also are advised to stay in groups of three or more, make noise on the trail and carry bear spray.
Bears begin looking for food soon after they emerge from their dens. They are attracted to elk and bison that have died during the winter. Carcasses are an important enough food source that bears will sometimes react aggressively when surprised while feeding on them.
The bear that left its den this week is at the very early range of bear emergence, according to published research on bear denning in Yellowstone:
Earliest den emergence for males occurred during the first week of February, with 90% of males out of dens by the fourth week of April. Earliest den emergence for females occurred during the third week of March; by the first week of May, 90% of females had emerged.

Male bears emerged from dens earlier than females. Denning period differed among classes and averaged 171 days for females that emerged from dens with cubs, 151 days for other females, and 131 days for males. Known pregnant females tended to den at higher elevations and, following emergence, remained at higher elevation until late May.
---
---