Wed., Feb. 11, 2015
Most people agree federal lands belong to all, not to states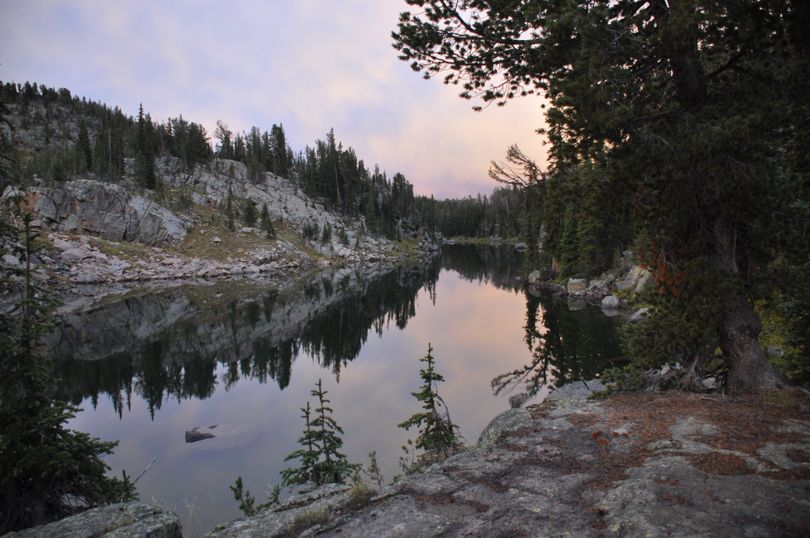 PUBLIC LANDS -- As several Western states -- including Washington -- continue to debate legislation that seeks to take over federal lands within their borders, the majority of people seem to have a clearer understanding of who owns what.
A nonpartisan survey of Rocky Mountain state voters found 68 percent consider federal public lands as "American places" rather than places that belong to the people of individual states, the Missoulian reports.
"It was striking to see they grasp these are American places by a 2-to-1 margin," Republican pollster Lori Weigel said of the 2015 Western States Survey released on Tuesday. "And there was significant intensity behind that. A greater proportion of people felt strongly about that."

In Montana, 58 percent of respondents thought federal lands belonged to everyone in the nation, with 49 percent saying they felt strongly that way.

Those who thought of public lands as state places belonging to the people of Montana totaled 35 percent, with 27 percent considering that a strongly held opinion.

However, Montana was not as strongly in favor of federal ownership as some other states. Coloradans supported the "American place" idea by 72 percent, and Arizona backed it with 71 percent.

Only Wyoming was below Montana, with 54 percent supporting federal ownership and 37 percent favoring state ownership. The remainders (about 9 percent in each state) either believed in shared ownership or didn't have an opinion.

The telephone study reached 2,400 voters in Montana, Wyoming, Utah, Colorado, Arizona and New Mexico. Each state had 400 registered voters participate, divided equally among Republicans, Democrats and Independents. The margin of error was 2.9 percent up or down for the whole survey and 4.9 percent for individual states.

Overall, the poll found mountain-state residents considered the outdoors as a top reason for their choice of where to live.
Meanwhile in Montana, several outdoor, conservation and hunting groups are organizing a gathering on Feb. 16 at the state Capitol in Helena to demand that elected officials reject any efforts that would take away their public lands and deny them of their outdoor heritage.
Montana Gov. Steve Bullock, Rocky Mountain Elk Foundation President and CEO David Allen, and former Montana Department of Natural Resources and Conservation Director Mary Sexton will address the crowd, as will business owner Adrienne Marx and Randy Newberg, host of the popular cable television show, "Fresh Tracks with Randy Newberg."
The event is being organized by Montana Wilderness Association and Montana Wildlife Federation.
This coalition plans to present a petition to Gov. Bullock rejecting any efforts to seize American lands. So far, nearly 3,000 people have signed the petition. More than a thousand signed it within 24 hours of when the petition appeared online at mtgreatoutdoors.org.
Here's more info from the coalition:
This week, Sen. Jennifer Fielder introduced the first of dozens of bills she and other legislators are working on this session that are aimed at transferring American lands into state ownership, a move that would saddle Montana with the $250 million price tag of managing the lands and force the state into selling those lands off to the highest bidder.

"This rally is about letting our elected officials know that Montanans flatly reject any effort to privatize lands that belong to all Americans and provide the backbone to a $3 billion state outdoor economy, an economy that keeps small towns like mine alive," says Addrien Marx, a business owner in Seeley Lake and member of Montana Wilderness Association's state council.

One of Fielder's bills, to prohibit the sale of American lands transferred to the state, has already drawn strong criticism from Montanans for its disingenuousness.

"This is just a political stunt to shield Fielder's agenda to seize public lands," says Dave Chadwick, executive director of Montana Wildlife Federation. "If she succeeds in her public land takeover, future lawmakers will be forced to sell off those lands to keep from bankrupting the state."

Another of Fielder's bills would have the state conduct an economic study of transferring public lands to the state. Utah spent $2 million of taxpayers' money in conducting a lands transfer study. The study concluded that such a transfer would tie Utah's economy to the volatile oil market and force the state into industrializing public lands
---
---