Tue., Feb. 24, 2015
Idaho lawmakers vote 5-4 to protect wild big game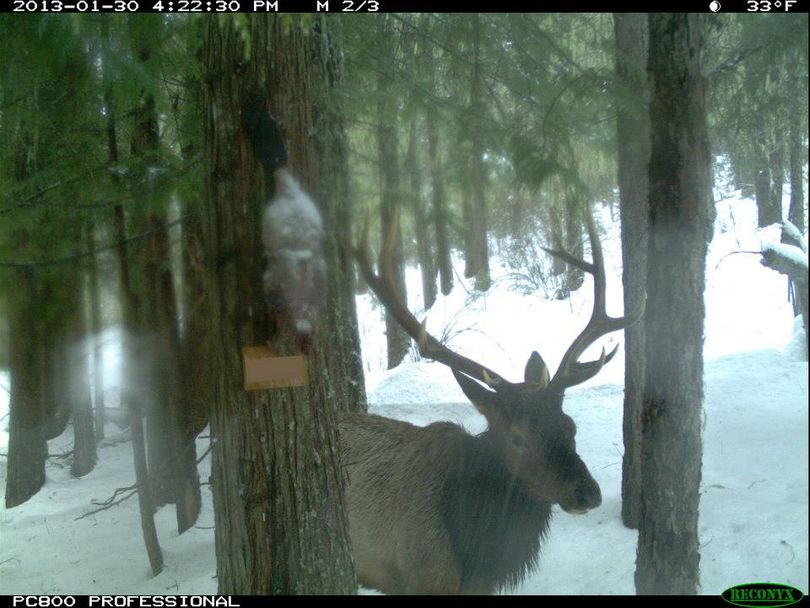 WILDLIFE -- There's good news and bad news this morning for big-game hunters and wildlife lovers from the 2015 Idaho Legislature:
Thank God -- The Senate Agriculture Committee voted today to reject a controversial rule change easing restrictions on importation of farmed elk into the state that brought warnings from state Fish & Game Director Virgil Moore of potential catastrophic impacts to Idaho's wildlife herds.
The bad news: The vote was only 5-4.
That means nearly half of the committee was willing to back a rule change sought by domestic elk ranchers at the risk of subjecting wild deer, elk and moose to a deadly parasitic worm.
Can a niche of agricultural interests have that much influence to threatened the entire Idaho hunting industry?
And what about big game in Montana and Washington, both of which could be subjected to meningeal worms if they were transmitted to Idaho game?
Apparently some parliamentary issues continue to dog this issue, so stay tuned.
And stay amazed that elected state lawmakers continue to undervalue the irreplaceable wildlife resources within Idaho borders.
---
---