Thu., Jan. 22, 2015
Dog guards hunter's body in Ridgefield refuge duck blind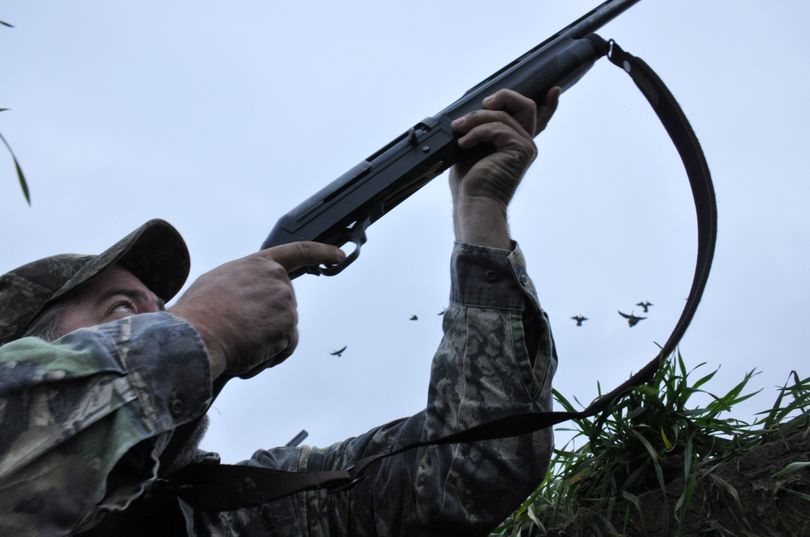 UPDATED, adding breed of dog.
HUNTING DOGS — A yellow Labrador retriever protecting its owner wouldn't let a manager at the Ridgefield National Wildlife Refuge near Longview, Wash., approach the duck blind where the hunter had fatally collapsed.
Waterfowlers have to admire the devotion of the dog, counter-productive as defensiveness might be in some cases.
The Clark County sheriff's office says Ridgefield police removed the aggressive dog using a catch pole Tuesday evening and medics confirmed the 54-year-old man was dead, presumably of natural causes.
The Columbian reports the man went hunting at 5 a.m. but didn't check out at dusk, so the manager went to check on him. A duck he had shot was inside the blind with him.
The yellow Lab was held for a family member to retrieve.
---
---