Sun., July 12, 2015
Ultramarathoner sets Appalachian Trail speed record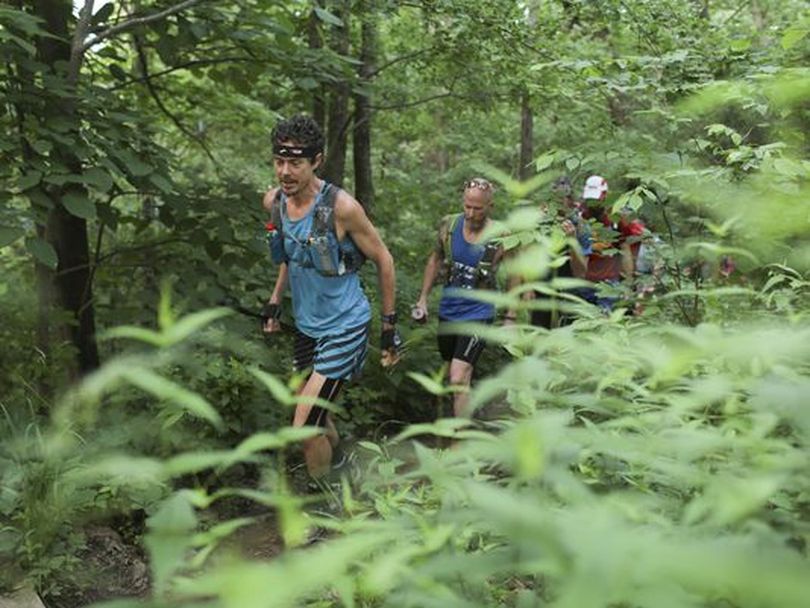 TRAILS -- Ultramarathoner Scott Jurek, 41, finished the Appalachian Trail today in a supported speed-record time of 46 days, 8 hours and 8 minutes.
That's only three hours faster on the 2,189-mile route than the record set by Jennifer Pharr Davis in 2011 when she was 28 years old.
Davis has this reaction to the word that her AT record would be broken.
Jurek averaged about 50 miles a day on the historic trail that crosses 14 states from Georgia to Maine.
Jurek is well-known in long-distance running, having seven consecutive wins from 1999 to 2005 in the Western States Endurance Run – a prestigious 100-mile race held in California.
He also holds two titles from the Badwater Ultramarathon, a 135-mile course that markets itself as "the world's toughest footrace."
The Appalachian Trail record isn't his first. In 2010, Jurek set the U.S. record for most miles run in 24 hours — 165.7 miles. He has also won the 153 mile Spartathlon, according to his website.
A Seattle man set the Pacific Crest Trail supported speed record last year.
---
---