Wed., July 15, 2015
Condoms for humans could mean salvation for critters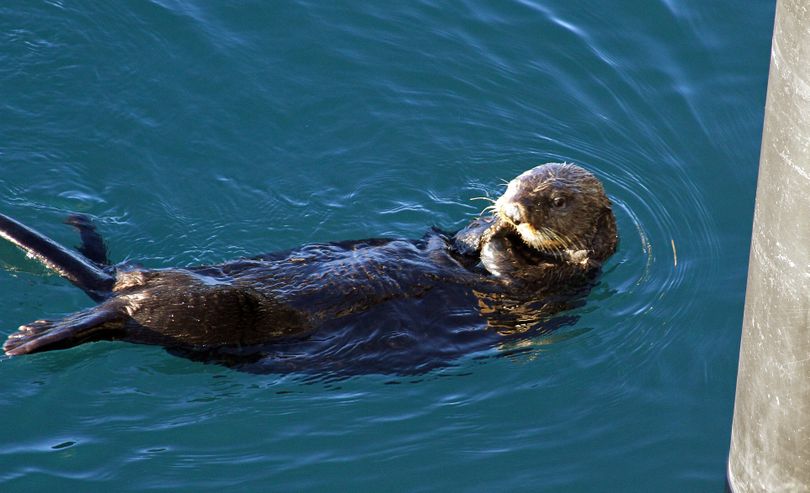 ENDANGERED SPECIES -- An environmental group is handing out free condoms in Washington to save endangered species.
No, these are not special condoms for northern pike in an attempt to ward off a threat to struggling salmon stocks.
The condoms are ordinary "rubbers" in packaging that stresses the impact human population growth has in crowding species off the planet.
On Saturday, as part of World Population Day, the Center for Biological Diversity says it distributed 10,000 free Endangered Species Condom in 27 states where the group says species featured on the condom packages are most endangered.
I've personally made a more permanent commitment in this regard, but I welcome the effort to highlight the pressure human population growth puts on local wildlife.
Volunteers in Washington distributed packages featuring the sea otter.
It also could have featured, say, the woodland caribou or pygmy rabbit.
"Sea otters along the Washington coast, once nearly wiped out by the fur trade, today face threats from fishing gear, oil spills and a changing climate," said Leigh Moyer, the Center's population organizer. "The fate of these charismatic animals is linked to our growing human population and demand for resources."
The Endangered Species Condoms are wrapped in colorful packages featuring six different endangered species and information to help volunteers start the conversation about the impact of runaway human population growth on polar bears, monarch butterflies and other imperiled wildlife. The Center says it has given away 600,000 free Endangered Species Condoms since 2009.
"Human population growth and increased consumption are driving extinction rates 1,000 times higher than the normal background rate," said Moyer. "These condoms are a great way to get the conversation started about a serious issue.
"When we have dedicated volunteers distribute condoms in their neighborhoods and explain that extinction isn't just a problem somewhere else but a problem everywhere, including in our own backyards, individuals can make better decisions for their families and for all wildlife, including local species."
Scientists say Earth is undergoing its sixth mass wildlife extinction. While previous extinction periods were driven by geological or cosmic factors, the current crisis is caused by human activities.
World Population Day was designated by the United Nations in 1989 to raise awareness about global population issues. More than 7 billion people inhabit the planet, with the United States ranked as the third-most populous country in the world.
---
---