Thu., July 23, 2015
Hatchery salmon trucked to cooler water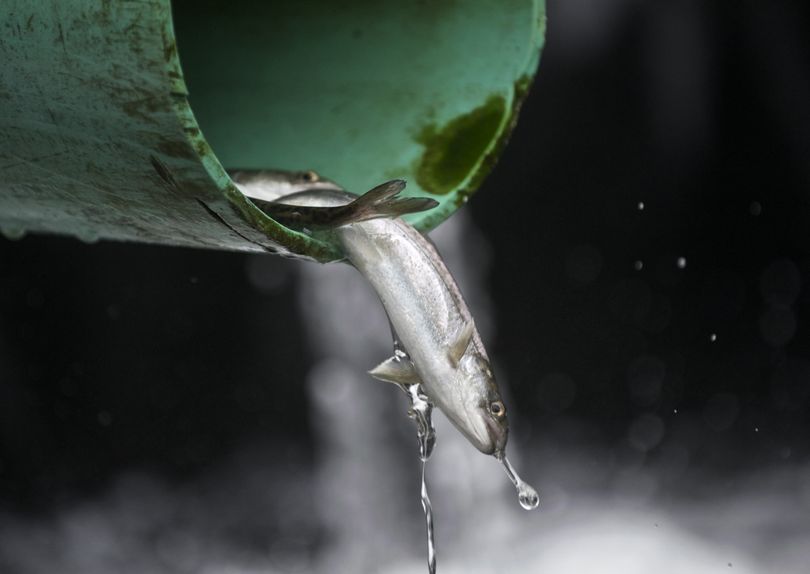 FISHING — Federal officials say 160,000 juvenile salmon from a fish hatchery in central Oregon were transported by truck to a hatchery in Washington in an effort to save the fish from unusually high water temperatures.
The U.S. Fish and Wildlife Service on Tuesday said the spring Chinooks' 100-mile trip from the Warm Springs National Fish Hatchery to a hatchery in Little White Salmon took place last week. In addition to juvenile fish, 680 adult fish were also transferred.
Daytime river temperatures at the Warm Springs hatchery are exceeding 70 degrees, considered potentially deadly for salmon. But at the Little
White Salmon hatchery in the Columbia River Gorge, they're in the low 50s.
Officials said the transferred fish are being monitored and are doing well.
---
---