Tue., July 28, 2015
ROW Adventures kayak trip ranked among best in world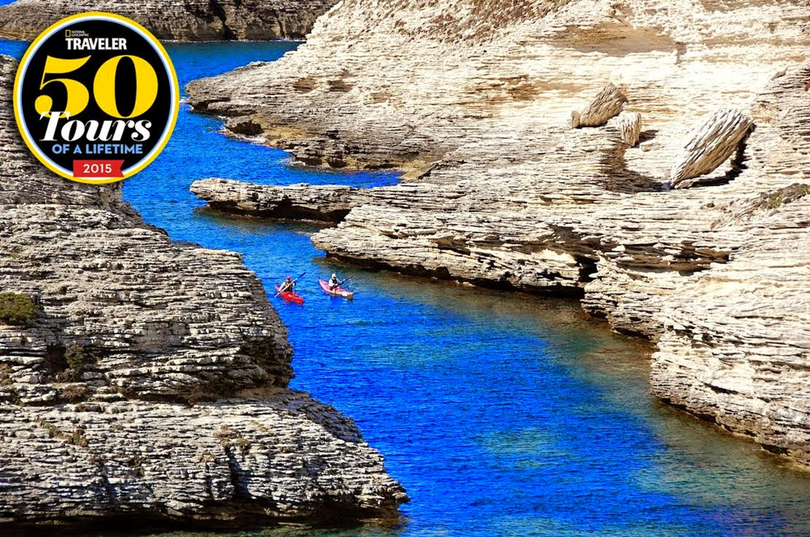 PADDLING -- If you're considering a great exotic guided sea-kayaking and hiking adventure, take a tip from National Geographic Traveler, which gave high ratings to an Inland Northwest company that thinks globally.
Compelling Corsica, a unique sea kayaking and mountain hiking adventure vacation from ROW Sea Kayak Adventures based in Coeur d'Alene, was named one of National Geographic Traveler magazine's 2015 Tours of the Lifetime.

The distinction is impressive. In it's 10th year, the 2015 list features 50 of the world's best-guided trips chosen by the editors. The magazine says "the 50 best guided tours selected this year offer authentic travel experiences that are sure to leave participants engaged and ensconced in culture."
See the list and details about the all 50 trips in National Geographic Traveler magazine's May 2015 online issue.
Compelling Corsica combines sea kayaking in the blue waters of the island, exploring coves and sea caves in the Gulf of Porto, and trekking a segment of the Grande Randonnée 20 (GR20), a long-distance trail that runs north-south along Corsica's granite spine. The activity is fueled by local charcuterie, sheep-milk cheeses and wine. ROW Adventures co-owner Peter Grubb will lead this year's trip, scheduled for September.

"We are eager to share the wild island of Corsica, a relatively unknown destination in France that I personally scouted, and to do it in a way that blends meaningful and authentic cultural interchange with active adventure," Grubb said.
---
---