Fri., June 26, 2015
Lake Roosevelt levels to rise slowly through holiday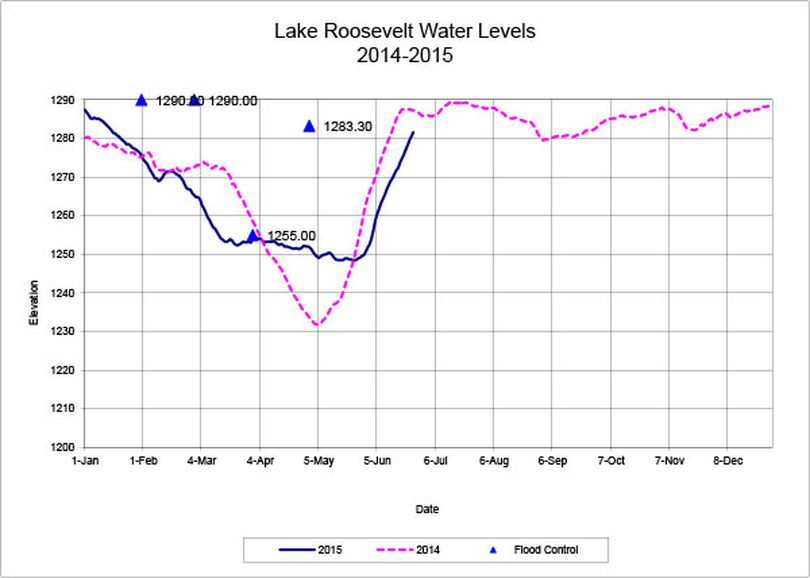 BOATING -- The level of Lake Roosevelt was at 1282.60 feet above sea level today -- up more than two feet since Tuesday.
The elevation of the reservoir behind Grand Coulee Dam is expected to continue to slowly rise over the next week. The U.S. Bureau of Reclamation predicts the elevation range by July 3 will be in the 1284-1286 range.
Water levels will increase about a half a foot each day through the July 4 weekend and will reach a maximum elevation of 1289.7 by July 19 -- that's about five days later than forecast earlier.
Full pools is 1290 feet above sea level.
Lake level forecasts are updated daily by 3 p.m. Call (800) 824-4916 for the updated 24-hour forecast.
Check out this post with a link to a NOAA site with Roosevelt levels, which includes a list of boat launching elevations on the same page.
---
---