Sat., June 27, 2015
Anglers show how to pose with huge Hanford Reach sturgeon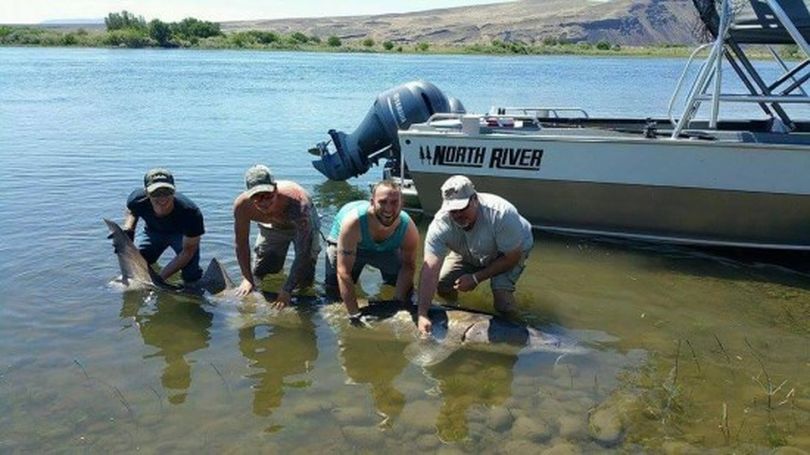 FISHING -- The sockeye fishing seasons that opened in mid-June in the Hanford Reach of the Columbia has been a bust as lower than normal flows have foil techniques anglers had been honing in recent years to cash in on the booming salmon run.
But one big fish has a way of making you forget about the fish that aren't biting.
Northwest Sportsman magazine featured the photo, with an educational caption. This is information worth repeating and learning just in case you're ever lucky enough to hook one of these gentle, decades-old giants:
In our June issue article on British Columbia's Fraser River, contributor Todd Martin wrote about the importance of keeping the giant fish in the water:

"Recent information has created a best practices standard to follow. Sturgeon over 5 feet in length are not to be lifted out of the water for hero shots.

"You can take them to shore, beach them and take your photos, but the head of the sturgeon must not leave the water.

"It was discovered that the sensitive internal organs of sturgeon were being unintentionally damaged by mishandling by anglers lifting them up for a photo."
---
---