Mon., March 30, 2015
Wild turkey suppression planned on Spokane's South Hill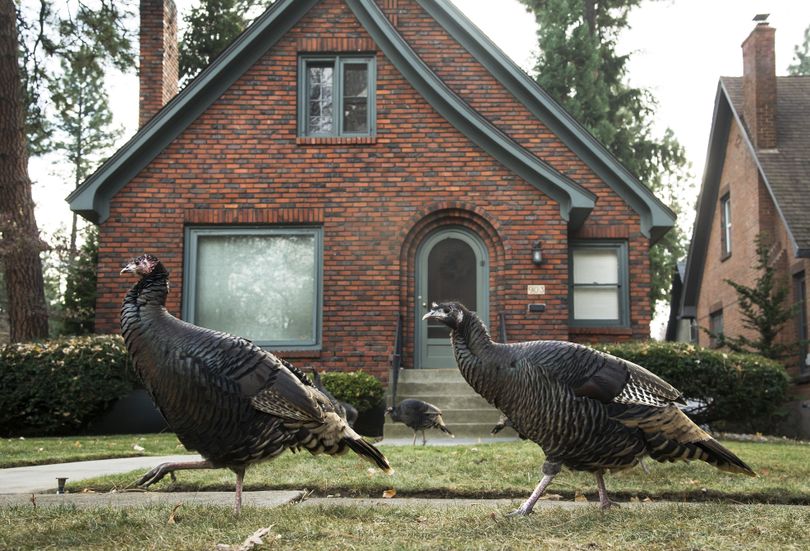 WILDLIFE -- A meeting to enlist volunteers in curbing the growth of wild turkey flocks on the Manito Park area is set for 6:30 p.m. tonight (March 30) at Spokane's South Hill Library.
Candace Bennett, Washington Fish and Wildlife Department conflict specialist, is organizing a "wild turkey Easter egg hunt" over several weeks to treat eggs in some wild turkey nests so they don't hatch.
The number of wild turkeys has grown to nuisance levels on the South Hill, but what's out there will mushroom significantly if all of the nesting hens are allowed to pull off new clutches this spring.
---
---