Tue., May 5, 2015
Roskelley's Annapurna climb transitions to Nepal relief effort
MOUNTAINEERING -- A lofty goal to climb the world's 10th highest peak has transcended to an even higher calling for Jess Roskelley and his expedition since disaster struck Nepal last month.
"After hearing the destruction caused by the earthquakes our team made the quick decision to abandon our immediate plans to climb Annapurna and return to the valleys below to see how we can help out," the team said.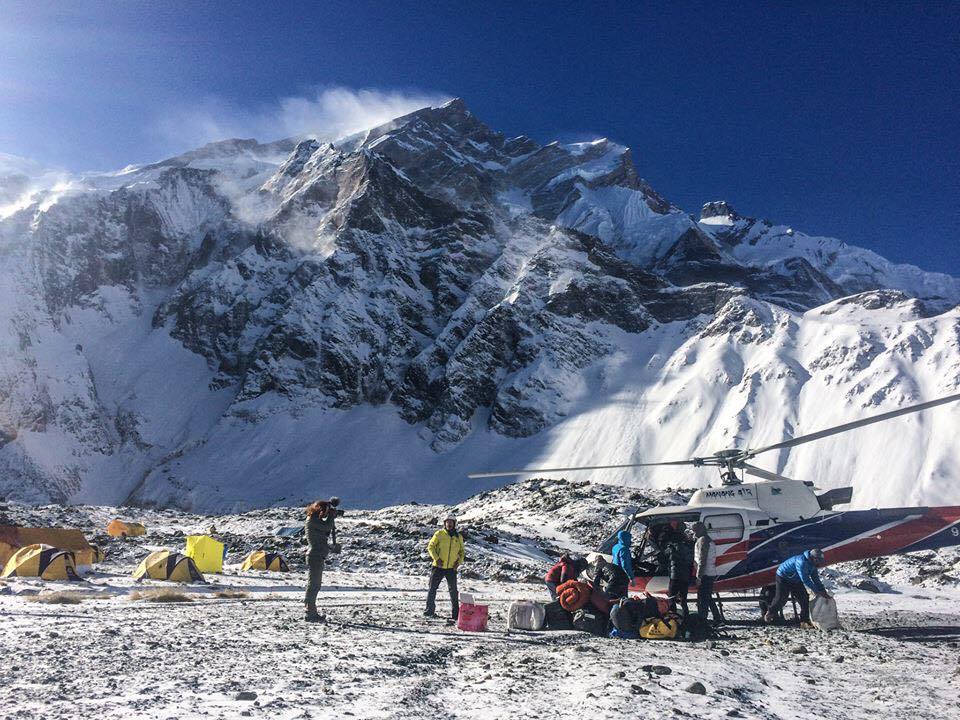 The announcement was made on a new More than Sport website the Adidas-sponsored team has set up to sell t-shirts and collect donations for their unique position to offer emergency help to a devastated area.
Just leaving the relatively safe haven they've had in their approach to Annapurna posed significant risk and difficulty given the high demand for aircraft during the ongoing crisis. Normally the trip to the lowlands would be made in a helicopter to avoid exposure to especially dangerous terrain. However, the group headed down on foot to Pokhara to establish a home base.
"We will continue to post updates as we transition from a climbing expedition into a disaster relief team, but in the interim we need your help," the website post says. "Up until now all expedition expenses were included in a base camp logistics package deal, but as soon as we leave the mountain all expedition support will cease and we must cover all our new expenses.
"Our team of seven is in an incredibly unique position to help, already located near by some of the most affected areas of the earthquake. We are also highly trained:
Three of us have skill sets that include professional climbing, training as an EMT, Search and Rescue and Firefighting.
We have skill sets that include certifications in Incident Command,Technical Rigging, Building Extrication, Industrial Rigging, Hazmat Response, Confined Space Entry, Structural Welding, Heavy Equipment Operation, Metal and Structural Integrity, and First Aid.
"We need funding in order to use our skills to provide relief for the people of Nepal. Your support will also go to provide water filters, food, and any equipment necessary that will bring hope and restoration....
Our Team of seven is motivated, resilient, full of energy and ready to use our skills and resources to assist wherever we can."
MONDAY'S UPDATE
Our team left from Pokhara early this morning. We spent the past night working hard to get everything together last minute, as we received our order from a local organization here in Pokhara. With one jeep filled with 2,000 pounds of food, and another with supplies to take up to the Gorkha area, the team was finally on way after much running around.
MONDAY'S SECOND UPDATE
As expected in Nepal, especially after a natural disaster, things did not go so smoothly for the team. On the way to the small village of Dhoreni, the jeep carrying all the supplies for the village rolled off the road, and was completely totaled. Luckily no one was hurt and the team still has possession and use of the second jeep. We have made it to Dhoreni with the food and supplies and have dug right in and set up a center of operation.

Now comes the hard part. We are still in need of supplies, transportation, and food in these areas. The funds go to direct support of the villages we're contacting, most of which have received very little government aid so far.

We are hoping for all of our friends and family to reach out, and spread news of what we are doing here in the epicenter of the Earthquake. The Gorkha area has been completely devastated. Homes have been destroyed, people are displaced and hungry... and our guys are here to tangibly help alleviate some of that pain.

Please click on this link to get involved and help our team make a difference. Feel free to share with friends, family and whomever you think would want to donate to the cause. We have a lot of hope for the Nepali people, and we know we can do our part to help them out. Our climbing project can wait, but the struggling people of Nepal cannot.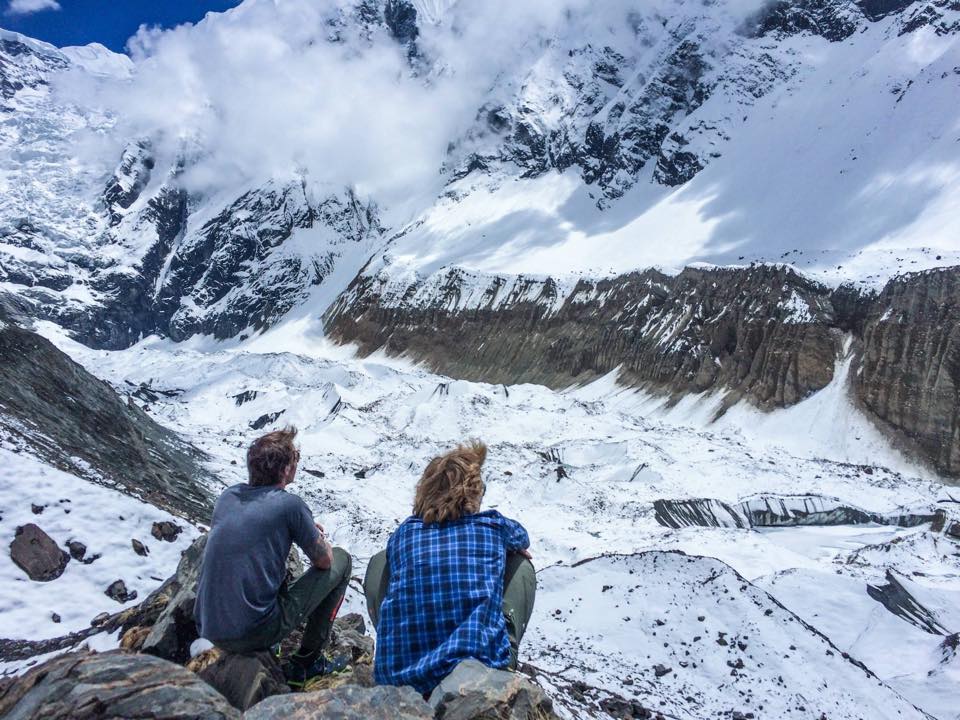 ---
---