Thu., May 14, 2015
Glacier Park's "Sun Road" plowing weeks ahead 2014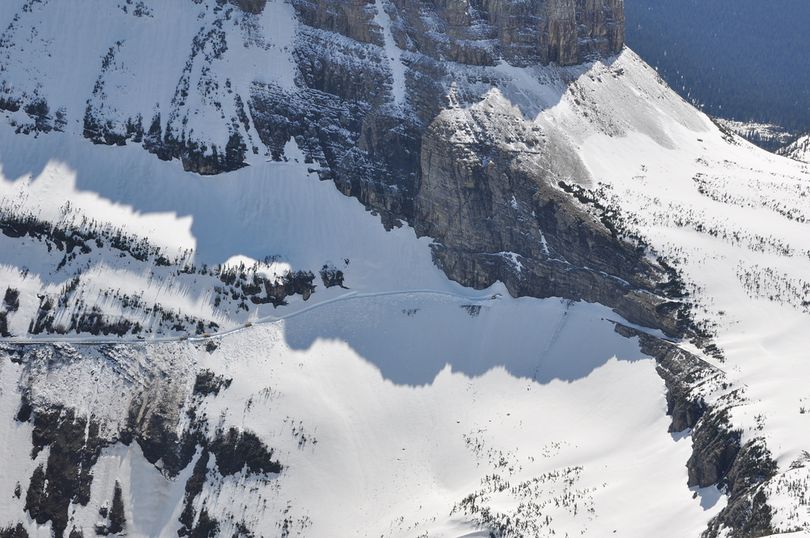 PARKS -- Glacier National Park plowing crews are weeks ahead of last year in their annual effort to clear snow off the Going to the Sun road over Logan Pass.
The snowpack is significantly less this year, but it's too soon to plan an opening date.
So far, 15.5 miles of the scenic road that have been cleared and open for motorized travel from the West Entrance to Avalanche
Hiker/Biker access extends 8 miles past the vehicle closure to The Loop while the road crew is working.
Here are a few more details from a longer Missoulian story by Vince Devlin:
The annual opening of this iconic two-lane highway through the heart of Glacier National Park signals the full-bore start of tourist season in this part of Montana, and so the date Going-to-the-Sun is ready for traffic is an important one to lots of people.

And we don't know it.

Not yet.

What we do know is that when snowplow crews on the west side reach Oberlin Bend near Logan Pass, Glacier officials escort a gaggle of reporters up to watch them work.

That happened Monday, as machinery labored its way through a winter's worth of snow, even as more snow fell.

A year ago – with significantly more snowfall for crews to deal with – the annual journalists' trek to Oberlin Bend didn't happen until June 5. The road went on to open on July 3.

This year, they've reached Oberlin Bend almost four weeks earlier than last year, but, as is always the case, Mother Nature will have the biggest say in how work progresses from here.

"We've had blizzards in June, and it's not even mid-May yet," explained Glacier spokeswoman Denise Germann.
---
---