Fri., May 22, 2015
Government hunters prepare to kill salmon-eating birds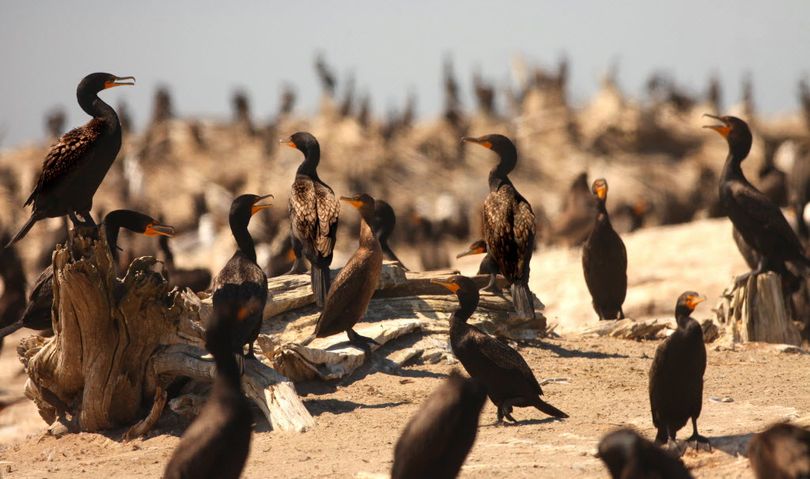 ENDANGERED SPECIES -- Not since the market hunting days have waterfowl gunners set their sights so high.
Government hunters reportedly are scouting an island at the mouth of the Columbia River as they prepare to shoot thousands of hungry seabirds to reduce the numbers of baby salmon they eat.
Biologists blame the cormorants for eating millions of baby salmon as they migrate down the Columbia to the ocean. Some of the fish are federally protected species.
Hunters from Wildlife Services went to East Sand Island on Thursday to look over the lay of the land before starting to carry out plans to reduce the population of double crested cormorants from about 14,000 breeding pairs to 5,600 by 2018, said U.S. Army Corps of Engineers spokeswoman Diana Fredlund.
An environmental impact statement calls for them to shoot adult birds, spray eggs with oil so they won't hatch, and to destroy nests.
---
---