Mon., Nov. 16, 2015
Local outdoor calendars standouts for gift giving
OUTDOORS -- Two locally-produced calendars stand out like stars in the field of gift-giving choices for nature lovers.
The Spokane Audubon Society once again has produced its Birds of Eastern Washington calendar which is sold for the bargain price of just $10.
The 2016 calendar features images of 14 birds photographed in the region by club members with a good eye for nature and a standout skills with their cameras. The money is used by the local chapter for nature education, citizen science, advocacy and recreation related to birds and their habitat.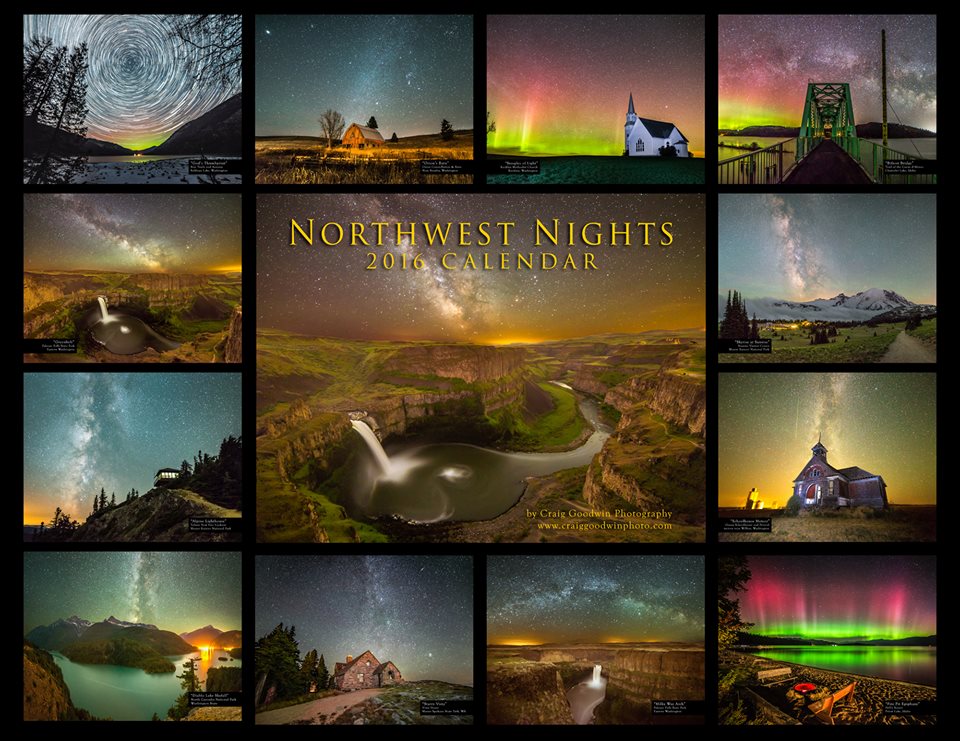 A new Northwest Nights 2016 Calendar by Spokane photographer Craig Goodwin compiles a spectacular collection of shots featuring star-studded skies, the Milky Way and northern lights over classic regional landscapes including Palouse Falls, fire lookouts, Priest Lake and Mount Spokane.
Several of the photos have been published in The Spokesman-Review's Outdoors sections this year.
Goodwin, who's also the pastor at Millwood Community Presbyterian Church, sells the calendar for $19.95.
---
---