Tue., Oct. 6, 2015
Idaho Forest Group endorses proposed Scotchman Peaks Wilderness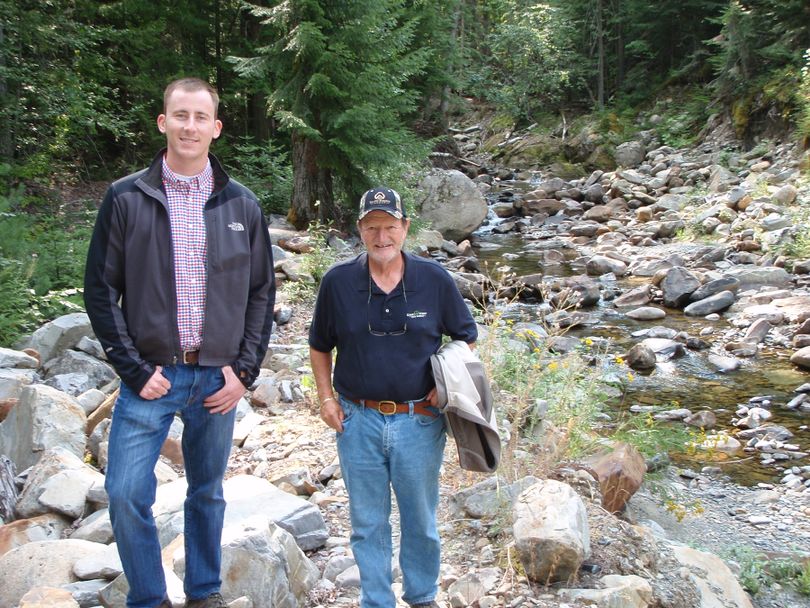 WILDERNESS -- The Idaho Forest Group based in Coeur d'Alene has joined local governments in calling on Congress to designate the Scotchman Peaks area as wilderness.
The roadless area includes 80,000 acres north and east of Lake Pend Oreille straddling the Montana-Idaho border and including the Kootenai and Idaho Panhandle national forests.
"It's time to get it designated," said Bob Boeh, Idaho Forest Group vice president of government affairs and strategic outreach, who met with the Friends of the Scotchman Peaks Wilderness on Monday in Sandpoint.
"Idaho Forest Group's endorsement is a testament to their leadership and balanced approach to working together for the best land management options for our region," said Phil Hough, friends group executive director.
The Bonner County commissioners adopted a resolution in March calling for the wilderness designation.
Timber company officials say they are sending a letter to Idaho's federal delegation supporting the wilderness designation. Idaho Forest Group was formed in 2008 in the merger of two regional timber interests – Riley Creek Lumber and Bennett Forest Industries.
"Idaho Forest Group is dedicated and committed to good stewardship of our forests, and works within the community to increase the timber production from our national forests and to advance the preservation of certain locally-supported wilderness areas," Idaho Forest Group owner and Chairman Marc Brinkmeyer wrote in the letter.
Idaho Forest Group joins the governor of Montana, the Greater Sandpoint Chamber of Commerce, the Missoulian, The Spokesman-Review, the Sanders County Ledger and the Bonner County Daily Bee in endorsing the resolution.
The resolution notes that the area offers outstanding views, recreation opportunities, and contributes to the economic vitality of the region.
The 7,009-foot Scotchman Peak, the signature mountain int he wilderness, overlooks Clark Fork and is the highest point in Bonner County.
---
---