Fri., Oct. 16, 2015
Hopeful news about fire-scorched Colville campgrounds south of Republic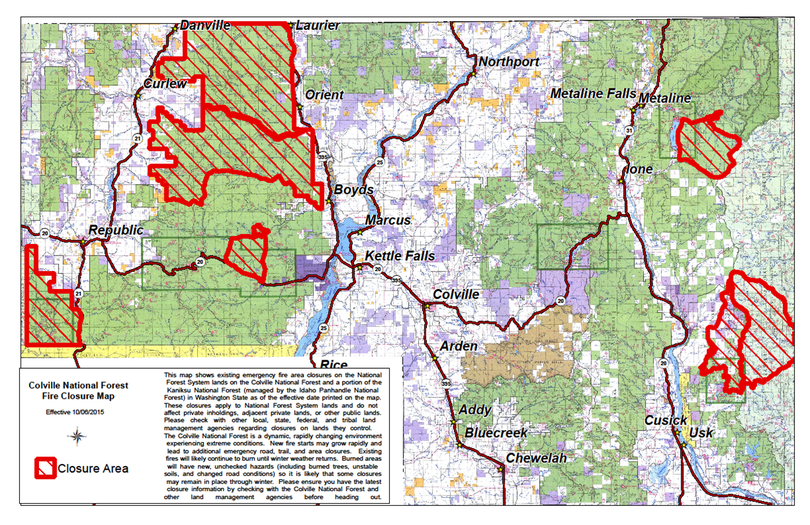 PUBLIC LANDS -- Wildfires that stormed through the Colville Indian Reservation toward Republic this summer leaped through some prized Forest Service campgrounds and Long Lake, a fly-fishing only trout fishery.
But not all was lost.
"The campgrounds at Swan, Long and Ferry all received low to moderate mixed burn severity, but should be okay to open back up by the spring if we can get everything repaired and the hazard trees down," said Franklin Pemberton, Colville National Forest spokesman.
The area, along with several others, is still closed to public access, he said.
Hikers and hunters should note that although more wildfire-affected areas of the Salmo-Priest Wilderness near Pass Creek Pass were reopened this week, Trails 503, 533, 540, 588 are all in the remaining burned-area closure and are off limits to public use until the closure is lifted.
---
---