Fri., Oct. 16, 2015
North Side black bear indicates lean fall food supply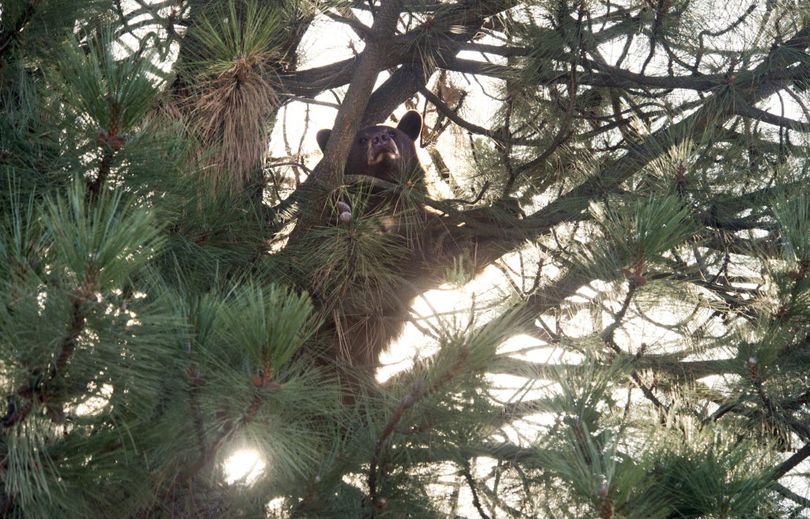 WILDLIFE WATCHING -- The black bear that Washington Fish and Wildlife officers are currently attempting to catch in North Spokane is another indicator that the 2015 drought has left some wildlife short on food.
The bear is in a neighborhood near Nevada and Lyons. Officers are trying to tranquilize, catch and relocate the bear into the wild.
It's not new to occasionally have bears in town, but this incident is one in a larger trend this year as many of the normal berries and other foods bears need in preparation for denning have dried up.
"This is typical of other incidents that are happening more this year than usual because of the drought leaving wild food sources scarce for bears now trying to fatten up before hibernating," said Madonna Luers, Fish and Wildlife spokeswoman.
The issue is region-wide. More bears are dying in in vehicle collisions, and so on.
People can help bears out by not luring them into trouble in rural home areas or suburban neighborhoods with improperly stored garbage, pet food, bird seed or other temptations.
For details check out:
---
---