Mon., Oct. 19, 2015
Jail bait: Pro-wolf activist chains self to Idaho governor's office door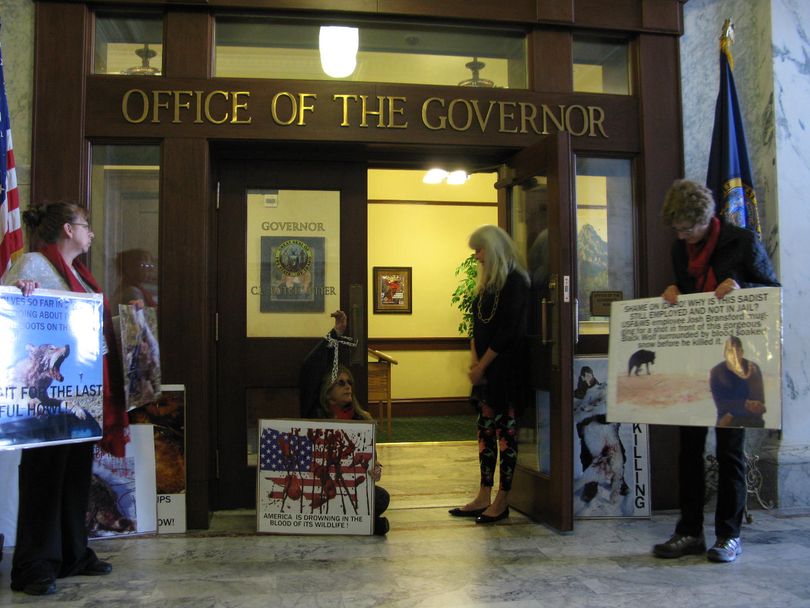 WILDLIFE -- A Virginia woman has come to Idaho's Capital City to sacrifice herself at the Governor's office in the name of wolves.
I'm not sure what her complaint is -- Idaho boasts one of the most successful endangered species reintroduction efforts in U.S. history, with more wolves than any other state in the West -- but she's taking a play out of the animal rights/anti-hunting playbook to get national headlines.
Betsy Russell, the S-R's Boise reporter, is on the scene to report the story here.
"Otter, ironically, was in Virginia," Russell notes.
---
---