Fri., Sept. 11, 2015
Drought-related fishing restrictions to be lifted in Eastern Washington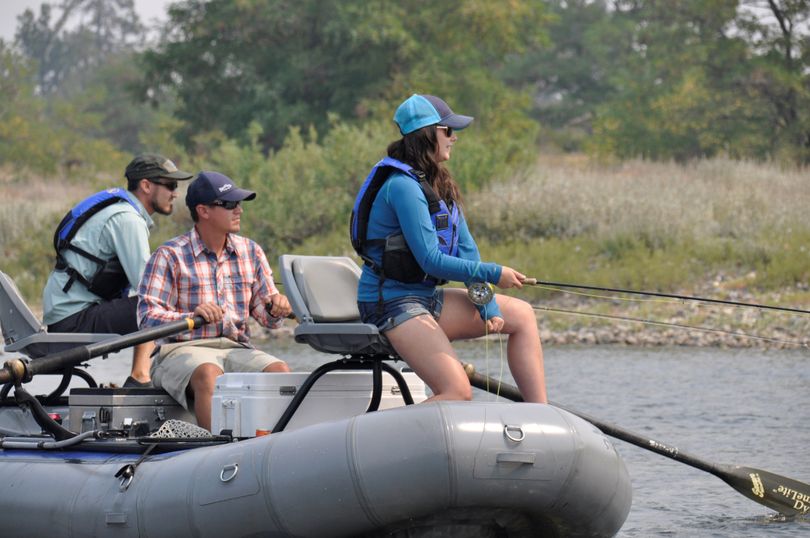 FISHING -- Drought related fishing restrictions imposed in July will be lifted or changed on Sept. 16 for many Eastern Washington streams including the Spokane and Kettle rivers, the Washington Department of Fish and Wildlife has announced.
Today's announcement follows last week's revision to emergency rules in water from the Yakima area and westward.
Following are the details of upcoming changes:
Actions: Remove drought closures and/or "hoot owl" fishing rules.

Effective date: Sept. 16, 2015

Region 1

Remove 2 p.m. to midnight "hoot owl" restrictions:

Walla Walla River (Walla Walla Co.) from McDonald Road Bridge to Oregon State boundary.
Mill Creek (Walla Walla Co.) from Bennington Dam to state line.
Touchet River (Columbia/Walla Walla Co.) from mouth to the confluence of the North and South forks.
North Fork Touchet River from mouth to Spangler Creek.
North Fork Touchet River above Spangler Creek.
Tucannon River (Columbia/Garfield Co.) from Highway 12 Bridge to Cow Camp Bridge.
Spokane River (Spokane/Lincoln Co.) from upstream Boundary at Plese Flats Day Use Area to Idaho State boundary.
Spokane River tributaries, including Little Spokane River and tributaries (Spokane/Pend Oreille/Stevens Co.) from State Route 25 Bridge upstream to Monroe Street Dam.
Sullivan Creek and all tributaries (Pend Oreille Co.) from mouth to headwaters.

Remove fishing closures:

South Fork Touchet River from mouth to Griffen Fork and above Griffen Fork.
Wolf Fork Touchet River from mouth to Coates Creek and Robinson Fork.
Asotin Creek and tributaries (Asotin Co.) from mouth to headwaters.
Kettle River and all tributaries (Ferry Co.) from Barstow Bridge to headwaters, all portions contained within the United States.

Region 2

Remove 2 p.m. to midnight "hoot owl" restrictions:

Methow River (Okanogan Co.) from Gold Creek upstream to Foghorn Dam (1 mile upstream of Winthrop).

Species affected: Adult Spring Chinook and rearing juvenile Steelhead in Southeast Washington streams. Trout, native non-game fish and other gamefish species are present in all referenced streams.

Reason for action: Streams have returned to near normal seasonal temperatures. Previously these streams were closed or put under "hoot owl" restrictions due to exceptionally low seasonal flows and elevated water temperatures.
Continued monitoring of these streams will occur and restrictions or closures streams may be forthcoming for waters in eastern Washington if low flows and unseasonably warm temperatures arise in the near future.
Check the fishing hotline at (360) 902-2500 or the webpage
---
---