Tue., April 5, 2016
I-84 bighorn sheep poachers bagged with help from motorist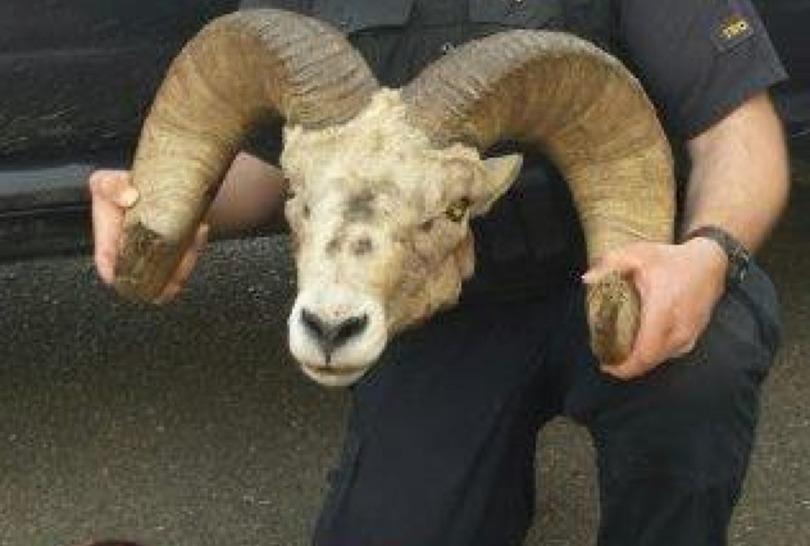 POACHING -- The drive from the Tri-Cities to Portland continues to lose some of its eye-appeal, this time because of poachers who brazenly killed a pair of the bighorn rams often seen in the basalt cliffs along the Columbia River.
Last weekend, two men were arrested and accused of shooting and beheading a pair of bighorn sheep along the Oregon freeway.
The Oregonian reports state police arrested the men after finding them near the dead sheep along I-84 near Biggs Junction. A driver who spotted a man shortly after he apparently killed a bighorn sheep along the highway in the Columbia River Gorge on Sunday called police, leading to the arrests, the Oregonian reports.
Bighorn sheep are protected by law in the state. Hunters in Oregon (and other states) must win a tag in a lottery for limited special bighorn seasons held in late summer and fall. Last year, 21,805 hunters entered a lottery for 96 coveted tags statewide.
"It's an outrage that someone would poach a bighorn sheep, when hunters can wait their whole life and still never get the opportunity to hunt this iconic species," said Jeremy Thompson, an Oregon Fish & Wildlife biologist, in a news release Monday. "This herd is also a popular viewing attraction for people driving along I-84 and has been there since 1993."
State police received a call about 9:45 a.m. about a man bending over a dead big-game animal next to I-84 at milepost 119, east of Biggs Junction in Gilliam County. Authorities said they responded and found one man inside a suspicious vehicle and another hiding in the bushes.
Police arrested 32-year-old Justin M. Samora, of Layton, Utah, and 37-year-old Cody J. Plagmann, of Albany, Oregon.
---
---