Thu., April 7, 2016
Federal land takeover efforts continue; activist on tour in Tri-Cities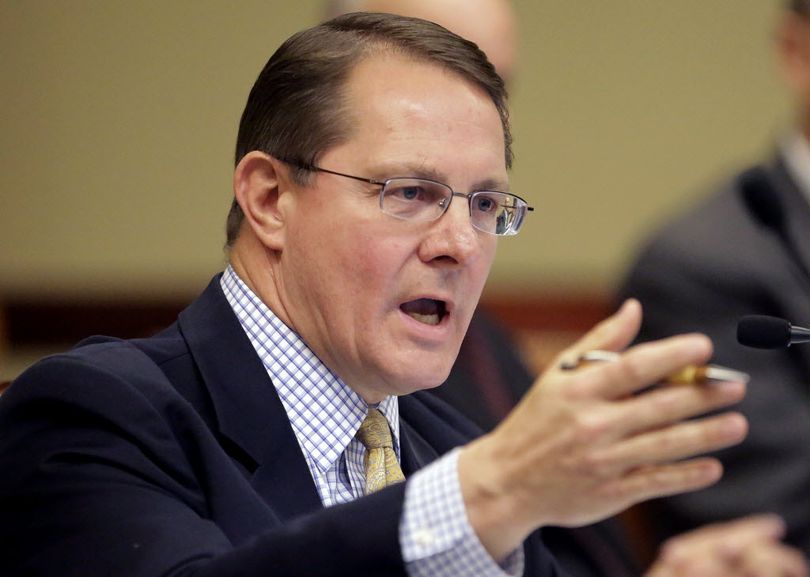 PUBLIC LANDS -- The Bundys are in jail for abuses to public land, but the campaign continues as certain elements try to shift control of federal public lands to state or private interests. Much of the effort emanates from Utah, the epicenter of federal land grab efforts
Utah lawmaker Ken Ivory of the American Lands Council is on a tour in the Pacific Northwest to preach the cause, coming as close to Spokane as the Tri-Cities next week.
A profit motive appears to be woven into Ivory's passion for making public lands a little -- or a lot -- less public. Groups have charged the Utah lawmaker's efforts are benefiting himself and his wife.
The Columbia Basin Badger Club of the Tri-Cities has scheduled Ivory for a portion of a panel discussion -- "Who Owns the West: Federal Lands." The discussion is set for 11:30 a.m. on April 15 at the Richland Shillo Inn.
Providing another perspective on the panel will be Dave Chadwick, executive director of the Montana Wildlife Federation and a public lands advocate.
Preregistration requested. Cost: $25.
It appears as though Ivory will go on to speak unchallenged on April 15 at 7 p.m. at the Howard Johnson Hotel in Yakima.
Some observers liken Ivory's campaign to selling snake oil.
Meanwhile back in his home state, federal land grab activists are pursuing their latest of many ploys to the high courts.
Utah Supreme Court hears arguments in cases about roads across federal lands
On Monday, Utah Supreme Court justices heard arguments in dozens of lawsuits filed by the state seeking to secure ownership of 12,000 miles of roads across federal lands. The state is claiming the roads under a Civil War-era law. It's unlikely that the Utah high court's decision will be the final one on the issue, as both the state and the federal government would likely move the dispute to federal court.
-- Salt Lake Tribune
Here's another angle being trumpeted by the Idaho Freedom Foundation:
Keeping status quo of federal land management in Idaho a recipe for disaster
Idaho State Forester David Groeschl estimates that 9 million acres of the 13 million acres of land actively managed by the U.S. Forest Service in Idaho are at high risk of mortality, and defenders of federal land management offer few solutions to keep those lands from going up in smoke.
Idaho legislators were successful in giving the state one tool by passing Senate Bill 1338, which became law this week, that allows local governments to declare federal lands at high risk of wildfire "catastrophic public nuisances," and allows the county to seek specific action to reduce that wildfire risk. Defenders of federal land management either need to lead the fight to improve federal land management or get out of the way of efforts to do so.
--A column by Fred Birnbaum, vice president of Idaho Freedom Foundation.
Following is a sample of the progression of federal land grab efforts largely evolving out of Utah:
---
---