Thu., April 14, 2016
North Cascades wolverines could play role in ESA decision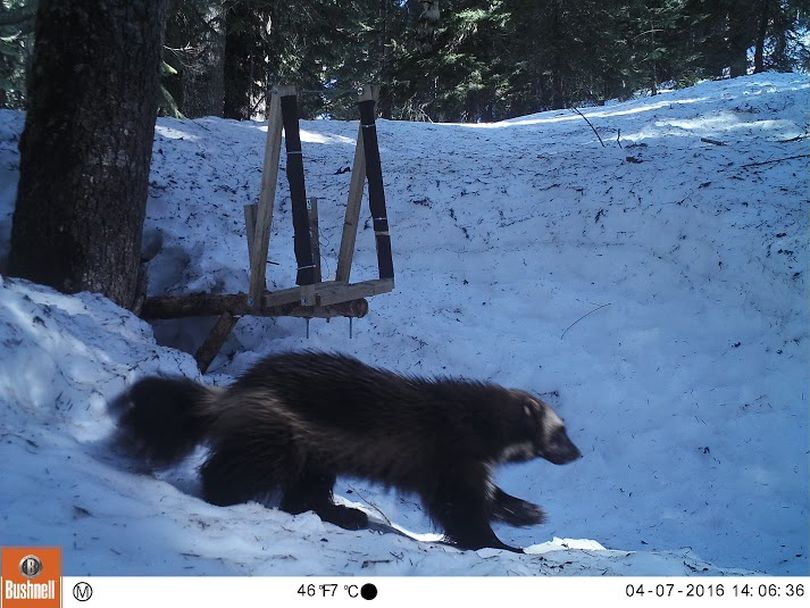 WILDLIFE WATCHING -- On April 4, describing the wolverine as a "snow-dependent species standing squarely in the path of global climate change," a federal judge recently overturned a 2014 decision by the U.S. Fish and Wildlife Service to deny this rare species protection under the Endangered Species Act.
Conservationists cheered the decision.
U.S. District Court Judge Dana Christensen passed harsh judgment on the Fish and Wildlife Service for responding to political pressure in the face of clear scientific evidence that the 300 remaining wolverines in the lower 48 states are threatened by reduced snowpack in their habitat.
The ruling puts the weight back on the federal agency's shoulders to research the status and come up with a plan for the largest of the weasel family.
Adding valuable information to that effort will be federal and state funded research as well as the Citizen Wildlife Monitoring Project that's been sponsored in the North Cascades for several years by Conservation Northwest. Project trail cams have captured about 100 photos of two wolverines this month at a camera site near Stevens Pass, Washington.
Volunteers set up bait and scent stations to help monitor wolverines such as the one featured in this video of trail cam shots above Jack Creek near the upper end of Icicle Canyon in July 2015.
Wolverines from Canada have been naturally recolonizing the North Cascades over the last decade, the group says. Today, around three dozen of these rare animals, the largest land-based members of the mustelid family, may reside between I-90 and the U.S.-Canada border.
Learn about how we're working with state and federal biologists to monitor and support the comeback of Washington's wolverines at:
---
---