Tue., Aug. 30, 2016
Forest grouse season opens today in Idaho, Sept. 1 in Washington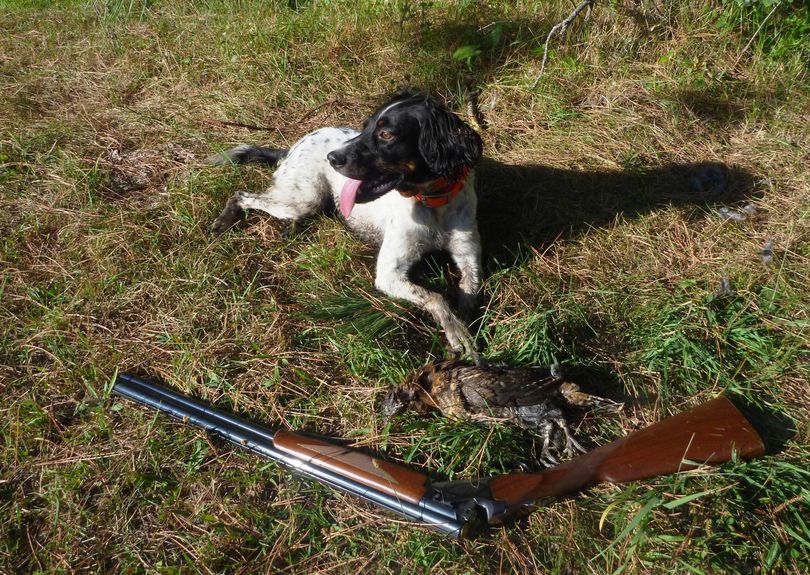 HUNTING -- Idaho's hunting season for forest grouse -- dusky, ruffed and spruce grouse -- opens today, but Washington hunters must wait a bit longer.
Archery deer and elk seasons, bear, wolf and mountain lion seasons and some moose and other big-game seasons also open today in some Idaho Panhandle units.
Thursday, Sept. 1, is another big hunting season opener in the region.
In Washington, it's the opener for forest grouse, crows and mourning doves, as well as cottontails and snowshoe hares, bobcats, fox, raccoon, black bears in some areas and early archery deer seasons.
In Idaho, it's the opener mourning dove, sandhill crane, and early Canada goose seasons in Bear Lake and Caribou counties, and that portion of Bingham County within the Blackfoot Reservoir drainage.
In Montana, Sept. 1 is the opener for mountain, sage and sharp-tailed grouse along with partridge and fall turkey and mourning dove. On Sept. 3, archery season opens for antelope, black bear, deer, elk, bighorn sheep, wolf and mountain lion.
Washington also allows special big-game raffle and auction tag winners to start hunting for special big game including deer, bear, bighorn sheep,moose, mountain goat and elk.
---
---