Wed., Dec. 7, 2016
Olympic Wilderness re-named for Sen. Dan Evans
PUBLIC LANDS – Congress has approved a bill that will rename the Olympic Wilderness within Olympic National Park in honor of former Washington Governor and U.S. Senator Dan Evans.
The legislation will rename the Olympic Wilderness within Olympic National Park as the "Daniel J. Evans Wilderness".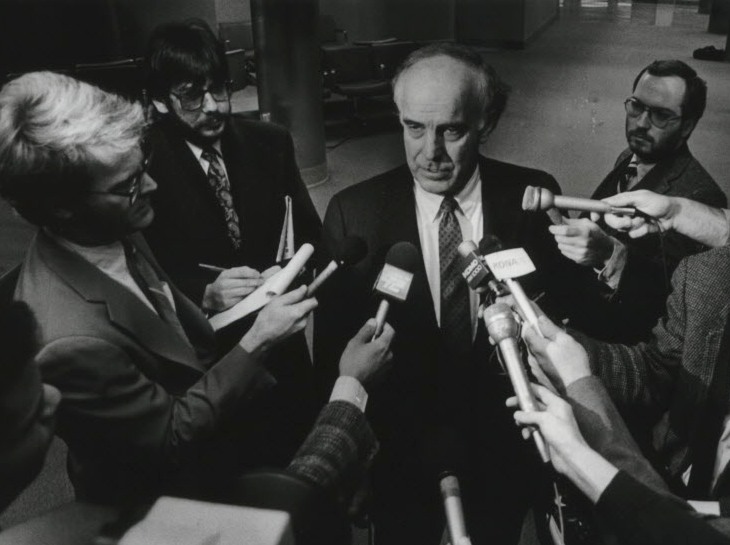 The measure passed the U.S. House of Representatives today after unanimously passing the Senate in July. The bill – backed by the entire Washington state congressional delegation – is heading to the president's desk for signature into law.
Evans, a Republican, served Washington state for more than 50 years, including service as a state legislator, elected governor in 1965 and elected to the U.S. Senate in 1983.
During his time in the Senate, Evans was the lead sponsor of the Washington Park Wilderness Act of 1988. Congress approved the legislation to designate more than 1.5 million acres of wilderness areas in Olympic, North Cascades and Mount Rainier National Parks – including 877,000 acres within Olympic National Park as "the Olympic Wilderness."
Sen. Evans also worked with U.S. Rep. Tom Foley, D-Wash., and cosponsored the Washington Wilderness Act of 1984, which designated more than one million acres of national forest land as wilderness within the state, including the Salmo-Priest Wilderness.
"We are grateful to Sen. Dan Evans for his dedication to preserving our most treasured places," said Sen. Maria Cantwell, ranking member of the Senate Energy and Natural Resources Committee. "Naming the Olympic Wilderness in his honor this holiday season is a deserved recognition of his many years of work to protect Washington's national parks and forests. "
---
---