Obama moves to protect arctic off-shore waters from oil drilling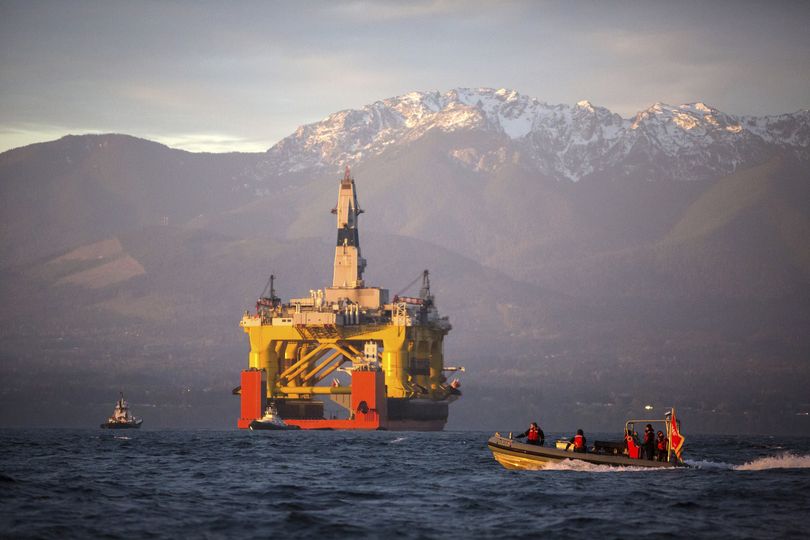 ENVIRONMENT -- Today, President Obama withdrew 115 million acres of the Arctic Ocean and 21 underwater canyons in the Atlantic Ocean from future oil and gas development.
The Outer Continental Shelf Lands Act vests the president with the authority to withdraw unleased offshore areas from future oil and gas drilling.
President Obama has already used this law to protect Alaska's Bristol Bay, the Bering Sea, and part of the Chukchi Sea.
The oil and gas industry is certain to push lawmakers to reverse Today's decision. The U.S. acreage in the arctic estimated to contain 27 billion barrels of oil and 132 trillion cubic feet of natural gas, while Russia has less stringent regulations to develop oil reserves in the same region.
Obama's ruling still leaves 2.8 billion acres of the Beaufort Sea near Alaskan state waters open to leasing. The White House said that area is close enough to existing drilling infrastructure that "the president deemed it prudent to leave that area for further study and further consideration."
Friends of the Earth Climate Campaigner Marissa Knodel issued the following response:
Today's announcement is a major victory for our oceans and climate. Our offshore areas need permanent protection in the face of Donald Trump's pledge to expand offshore drilling and his cabinet's ties to Big Oil. We must afford the same protections to the people of the Gulf of Mexico, which has become an energy sacrifice zone.

Donald Trump's actions since the election have made clear that he will put Big Oil's profits above Americans' public health. No president has ever rescinded a previous president's permanent withdrawal of offshore areas from oil and gas development. If Donald Trump tries to reverse President Obama's withdrawals, he will find himself in court.
---
---