Lake Roosevelt 2017 boat launching permits available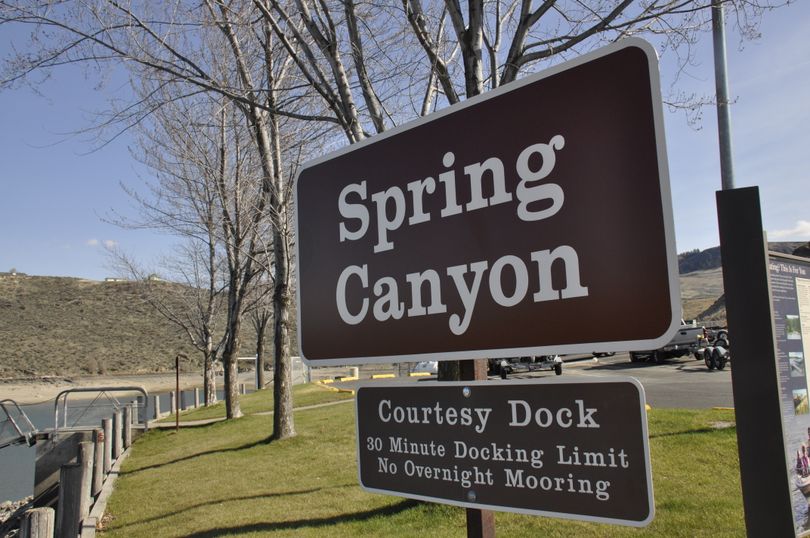 WATERSPORTS -- The 2017 annual boat launching permits for Lake Roosevelt are available, but the National Park Service no longer offers discounts for early purchases.
A permit is required for launching any type of vessel at all designated National Park Service-managed launch ramps the reservoir behind Grand Coulee Dam.
Boaters may go to any Park Service launch and pay $8 on site for weekly permit that allows unlimited launches for up to seven days from the date of purchase.
A season permit costs $45 and allows unlimited launches from time of purchase to Dec. 31, 2017.
Purchase launch permits online or from six regional dealers.
The permits also can be purchased by mail. Send a check or money order for $45 along with a self-addressed, stamped envelope to Lake Roosevelt National Recreation Area, 1008 Crest Dr., Coulee Dam, WA 99116.
Golden Age, Golden Access and Interagency Senior or Access Pass cardholders discounts no longer apply for the annual boat launch pass. However, the half price discount for these pass holders does apply to the seven-day permit available at the launch ramps.
2017 seasonal launch permits may be purchased in person at the following Vender locations:
Info: Maria Jay, Lake Roosevelt National Recreation Area fee coordinator, (509) 754-7889.
---
---