Tue., Feb. 9, 2016
Killing of northern hawk owl nets $5K citation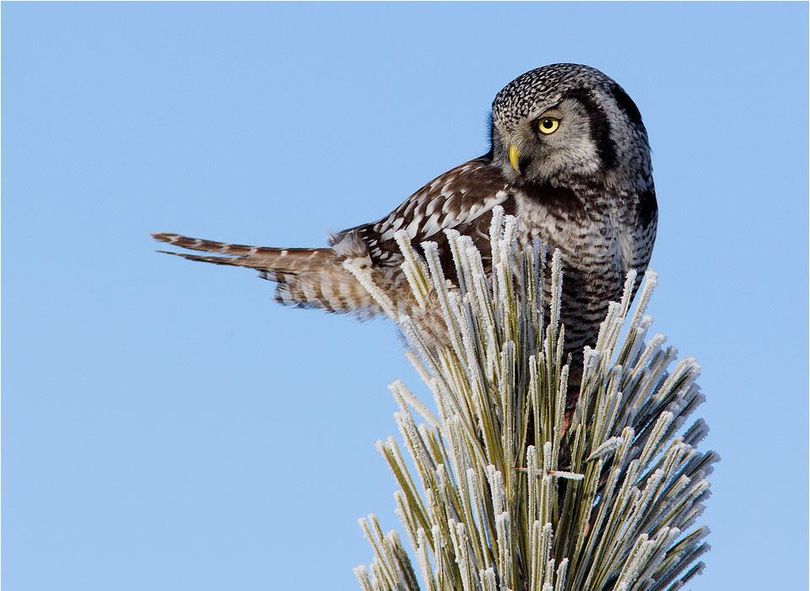 BIRDING -- A $5,000 citation has been issued to a tribal member for the January killing a northern hawk owl that had been attracting scores of birders to a corner of the Colville Indian Reservation.
"I am pleased that our office was able to conclude its investigation," Henry Hix, the tribe's chief of Natural Resources Enforcement, said in a statement issued by the tribe's attorneys. "It is important that the laws protecting our natural resources be enforced."
The protected species, a rare sighting in Washington, was killed and left hanging on a tree in the Cassimer Bar Area near Brewster, Washington, where bird watchers had been lured from several states by Internet postings.
The individual, who was not identified by the tribe, has the option of paying the fine, seeking a mitigation hearing or contesting the citation in Tribal Court, the media release said.
A resident near the site was reportedly disgruntled with the parade of birders toting binoculars and cameras near his home.
Tribal law as well as federal law prohibits killing of northern hawk owls.
---
---