Tue., Feb. 16, 2016
Dead trout at Mirabeau pond: Can't we do better than this?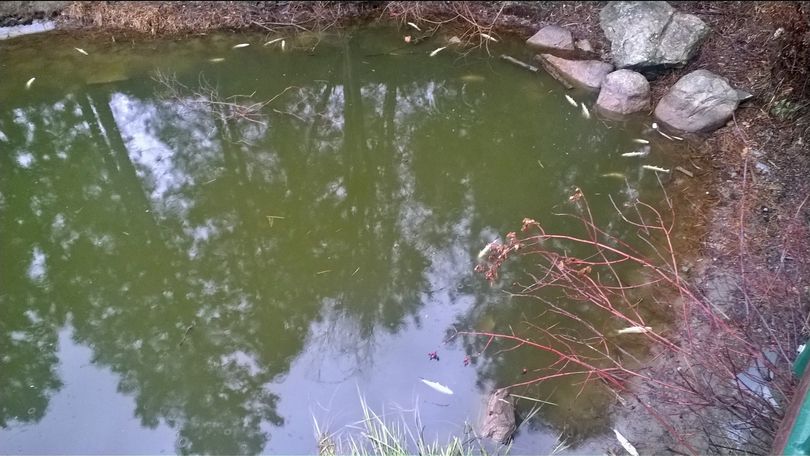 UPDATED at end of post.
FISHING -- Sportsmen are fond of stocking ponds and endorsing events that give kids and other newcomers a chance to try the sport of fishing.
To that point, the Spokane Valleyfest fishing pond event at Mirabeau Point pond is praiseworthy.
But after that, it gets a little troublesome, as when the uncaught trout die under the winter ice and come belly-up to the shores as the ice recedes.
I've voiced my opinion on this before to deaf ears so I won't rag on, except to say again -- the Valleyfest introduction to fishing might be tainted by the message we're sending kids about our tolerance for wastefulness.
I still think there ought to be a creative way to utilize and harvest more of the trout leftover from the summer Valleyfest event.
UPDATE: I've been informed that commendable efforts were made to improve this situation last year. Kudos. More to come on this....RL
---
---