Wed., Feb. 17, 2016
Coffeepot Lake boat lauch still closed by low water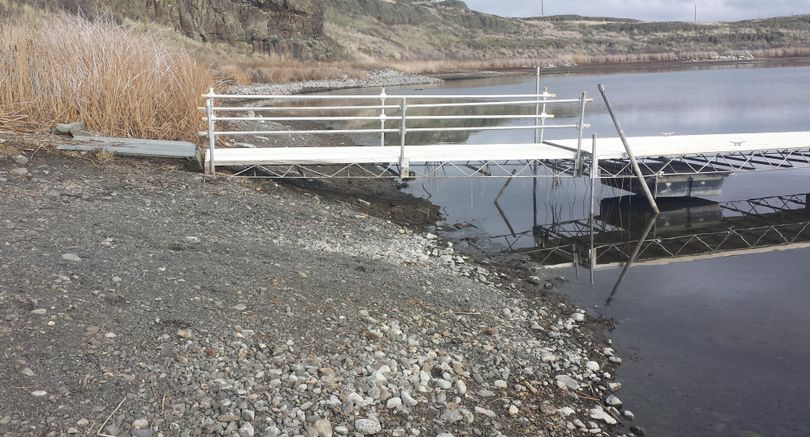 FISHING -- The Washington fishing season at Coffeepot Lake will open as scheduled on March 1, but the boat launch at the BLM access will remain closed because of low water.
The access has been closed since February 2015, when the record dry year was developing throughout the region.
Water levels have not recovered, said BLM spokesman Jeff Clark.
"The boat launch area will remain closed due to unusually low water levels to prevent boat trailers from getting stuck in the deep mud," he said in a media release.
Small boats not requiring trailers can still be launched from the shoreline, but mud may be encountered. The launch will be reopened if conditions improve, he said.
Nearby Upper Twin Lake is an alternative fishing site with access for trailered boats, he said. Both BLM sites are in Lincoln County west of Harrington.
---
---