Avalanche deaths: worst January since 2008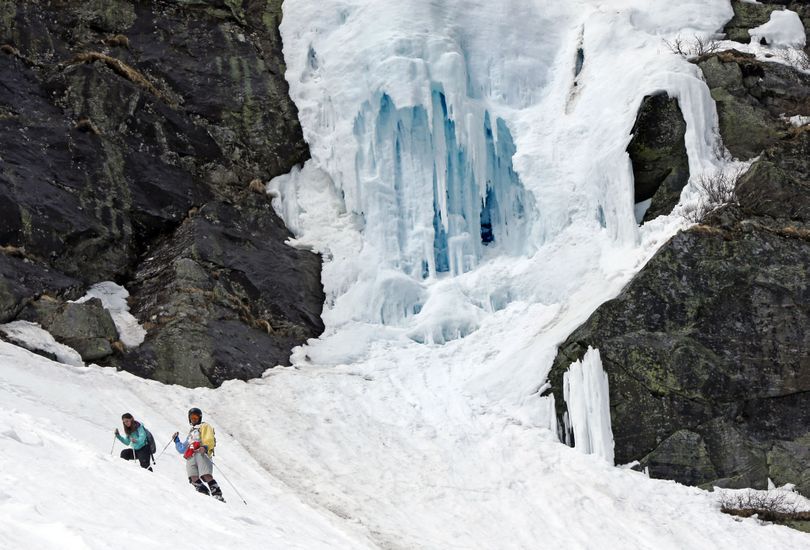 WINTERSPORTS -- Avalanche deaths are on the rise as more people explore backcountry recreation and El Nino dumps snow in the West, the Associated Press reports.
Data from the Colorado Avalanche Information Center shows the 11 deaths in January made that month the deadliest since 2008, when there were 19 avalanche deaths in the first month of the year, the Reno Gazette-Journal reported.
February has historically been the deadliest month for avalanches
Stay tuned for a harrowing Sunday Outdoors story told by local backcountry enthusiasts who survived a near disaster..
"It is really hard to attribute avalanche accidents and avalanche occurrence to just the amount of snow," said Spencer Logan, a forecaster with the Colorado Avalanche Information Center.
Sales of winter recreation equipment indicate a growing population of backcountry winter travelers. Factors like heavy El Nino winter snow, unusual conditions and human error can contribute to avalanches.
In the Sierra Nevada, 22 days of instability were caused when a type of frost became buried and created a weak layer. This buried surface hoar can trigger potentially large and powerful slides.
Wind and warm temperatures in the Sierra Nevada usually break down this frost before it can be buried.
"It is an unusual condition for us," Sierra Avalanche Center forecaster Andy Anderson said. "But it is an extremely dangerous condition."
People died in January avalanches in Wyoming, Washington, Montana, Colorado, Utah and Alaska. Anderson says a few close calls in the Lake Tahoe area could have had similar fatal ends.
"In any one of those changing one small thing could have resulted in a fatality," Anderson said. "It can be the difference in six inches of snow or the difference in how someone ends up on the slope."
People can take precautions, like completing safety courses and looking up advisories by avalanche forecasters.
Andy Rathbun of San Francisco recently took a trip through Lassen Volcanic National Park in a group taking an avalanche safety course. The elevated avalanche risk that day stopped the group from taking on a snow-covered peak.
"While we've seen a lot of accidents out in the backcountry, the risks can be managed," Rathbun said. "The biggest thing is to avoid powder fever."
---
---