Oops! Idaho uses helicopter to collar wilderness wolves despite pact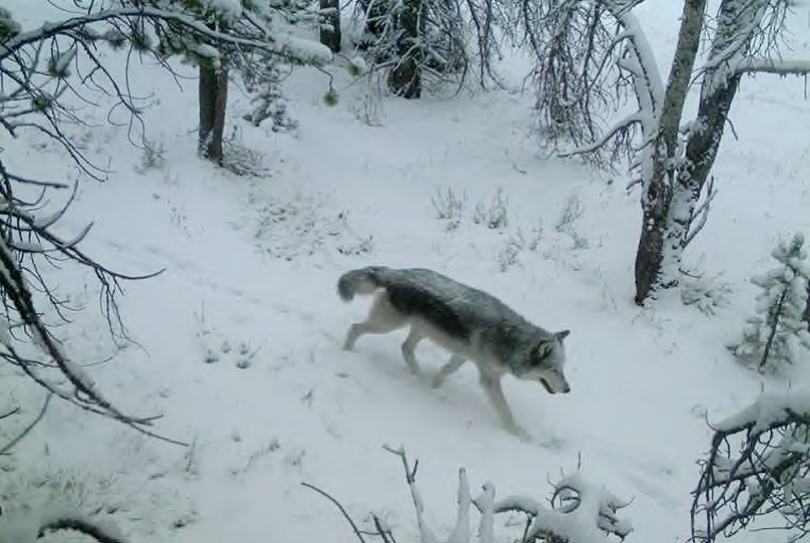 PREDATORS -- Idaho Fish and Game Department crews violated an agreement with the U.S. Forest Service by landing in a wilderness area last week to put research GPS collars on wolves, the agency admitted today.
Working in the Frank Church-River of No Return Wilderness, they captured and placed tracking collars on four wolves and released them, said agency spokesman Mike Demick.
"Fish and Game had told the Forest Service it would not collar wolves during the project," he said, noting that "officials realize this mistake affects the agency's credibility and takes the matter seriously. The error was due to a breakdown in internal communications."
"I accept full responsibility for this," said department Deputy Director Ed Schriever, who's in charge of field operations. "We made a mistake in not clearly communicating mission limitations to one of our helicopter crews. We will refine our procedures to make sure this doesn't happen again."
Operating motorized equipment in designated wilderness areas is generally prohibited.
The incident occurred less than a week after Earthjustice filed a legal challenge to the state's plans to conduct more than 120 helicopter landings as part of a program to manage wolf and elk populations in the wilderness.
Aside from that incident, "Fish and Game achieved the objective of collaring 60 elk and the number of helicopter landings in the wilderness outside of designated airstrips remained within the terms of the operational agreement," Demick said.
Fish and Game is collaring elk in different habitats across the state to collect needed monitoring data on elk movement and survival, he said.
"(Fish and Game) rushed to complete its operations in the first three days after the Forest Service issued a permit, before the court could even consider whether that action is legal," said Earthjustice attorney Tim Preso in a statement released this afternoon.
"Now we learn that the state compounded its degradation of wilderness character by taking action that even the Forest Service did not authorize – collaring wild wolves in the wilderness in addition to 60 elk."
Earthjustice and other groups oppose Idaho's plan to kill more wolves in an effort to give the declining wilderness elk herds a chance to recover.
"There is every reason to believe that these new wolf collars will be used by a state trapper to locate wolves for the purpose of killing them in pursuit of a program to manipulate wildlife populations that is fundamentally at odds with the concept of wilderness," Preso said, adding:
"We intend to bring the Forest Service and Idaho's actions before the federal court to ensure there are no more unjustified helicopter intrusions in one of the premiere wilderness areas in the United States. Our view is simple: The River of No Return country is a wilderness, not an elk farm, and we intend to restore the rule of law to the management of this premiere wild landscape that belongs to all of the American people."
On the other hand, curbing the decline of elk and giving them a chance to revive their population could be viewed as a positive long-term goal for wolf survival.
Earthjustice is representing Wilderness Watch, Friends of the Clearwater, and Western Watersheds Project in challenging the Forest Service's decision to allow any helicopter landings in the River of No Return.
The Forest Service had told conservationists Fish and Game would not kill any wolves this winter in the Frank Church wilderness, resolving a previous lawsuit after Fish and Game hired a trapper who killed two wolf packs in the Frank in 2014.
My take: Wolves are going to die one way or the other.
Under Mother Nature's rules, they go boom and bust.
If managed so wolves don't cause their prey base to go bust, both predators (including mountain lions) and prey can perpetuate with fewer steep ups and downs in their numbers.
---
---