Rancher: Malheur militants didn't have permission to take down fence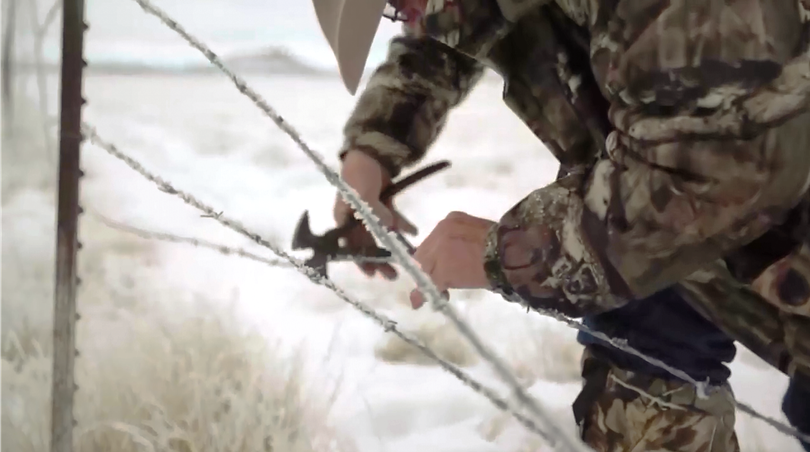 PUBLIC LANDS -- Add another count of trespassing -- on private land this time -- to the lengthy list of crimes being racked up by the militant thugs that have seized the Malheur National Wildlife Refuge headquarters.
In their campaign to transfer control of federal lands to people like themselves, the militants are actually pissing off real ranchers, as well as many other groups. They're going onto private land without permission and cutting fences put up with the help of volunteers to help a rancher manage his cattle and protect refuge habitat.
This is the lack of respect for property, public or private, that most farmers and landowners despise.
Here's the latest from the Associated Press:
BURNS, Ore. – An Oregon rancher whose cattle graze next to the national wildlife refuge that an armed group is occupying says he didn't give them permission to enter his property and remove part of a fence.

The group protesting federal land policy tore down a stretch of government-erected fence Monday near the Malheur National Wildlife Refuge. The group says the goal was to give rancher Tim Puckett access to land that had been blocked for years.

See video of the uncivil disobedience the armed anti-government group put on for the media they so abhor/adore.

But Puckett told The Oregonian on Tuesday that he wasn't aware of the group's plans and "they didn't have my permission to do anything."

Puckett says one of his representatives allowed the group onto the property but didn't let them remove the fence. He says he works with federal officials on land management and his employees have repaired the fence.

The small group lead by Ammon Bundy is under pressure from many locals to end the occupation that began Jan. 2.

The group plans a meeting Friday night with the local community to explain their actions, Bundy has said.

Bundy has previously said the group would not leave until a plan was in place to turn over federal lands to local authorities. They also want the release of Dwight and Steven Hammond, father-and-son ranchers convicted of arson who returned to prison last week to serve longer sentences.

Though their case set off the occupation, the Hammonds have distanced themselves from the Bundy's group.

Federal, state and local law enforcement are monitoring the occupation but have not taken action.

Federal offices in the Burns area remain closed out of security concerns.

On Tuesday, U.S. Secretary of the Interior Sally Jewell sent department employees a note stating "our foremost priority continues to be the safety and security of our employees so that you can continue to perform your duties and serve the American public."

Jewell said federal agencies have partnered well in the past with communities in Harney County and elsewhere in the West.

She said "those important efforts continue – even as the situation remains extremely tense, unsettling, and frustrating" for her employees and for residents of Harney County.

Jewell said the department is working with federal, state and local law enforcement agencies to "peacefully resolve this situation as quickly and safely as possible."
---
---