Some bald eagles still hanging out at Wolf Lodge Bay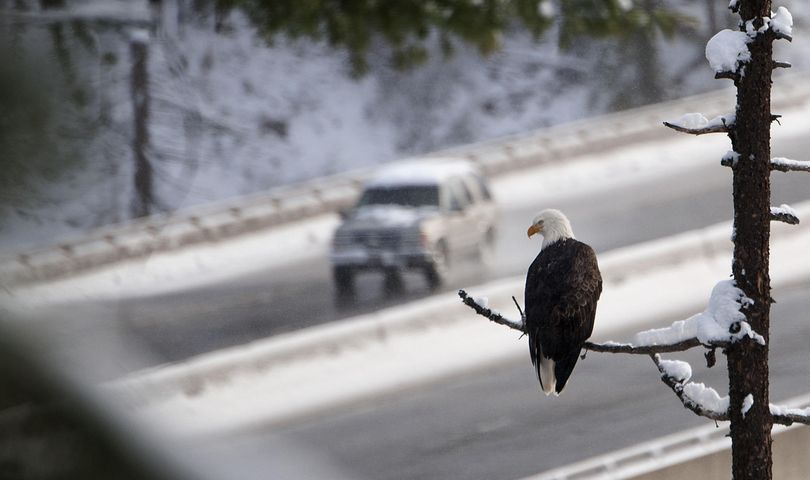 WILDLIFE WATCHING -- A survey of bald eagles at Lake Coueur d'Alene today found 22 adult birds (white heads) and two juveniles still hanging out in the Wolf Lodge Bay area.
The annual eagle gathering to feast on spawning kokanee starts in November and peaks in December.
On Dec. 10, U.S. Bureau of Land Management biologist Carrie Hugo counted a total of 126 bald eagles in the northeast area of the lake. Her weekly surveys in December were hampered by cold weather and snow that lingered in the trees and made it difficult to count the adult birds perched in trees.
"You miss a lot of adult eagles when their white heads blend into the snowy background," she said.
The eagles provide a popular wildlife-viewing attraction each year.
As the kokanee spawning fades out for the season, the eagles have been dispersing.
It's not uncommon to see bald eagles far from their main diet of fish during winter as they feed on the fairly bountiful buffet of vehicle-killed deer and other animals along the region's roadways.
---
---