Wed., Jan. 20, 2016
Skiers rise from gloom to find sun on Mount Spokane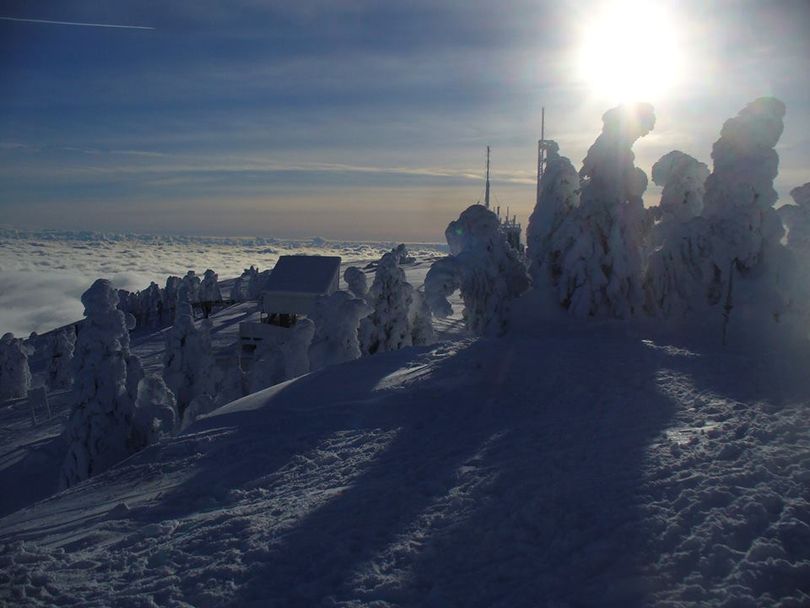 WINTERSPORTS -- While it was gloomy in the Spokane Valley today, the weather was spectacular above the lowland fog at Mount Spokane.
Cris Currie made this shot of snow ghosts from the summit late in the day.
Skiing was so good, he stuck around to ski under the lights, too.
---
---