Fly Fishing Film Tour returns to the Bing on Tuesday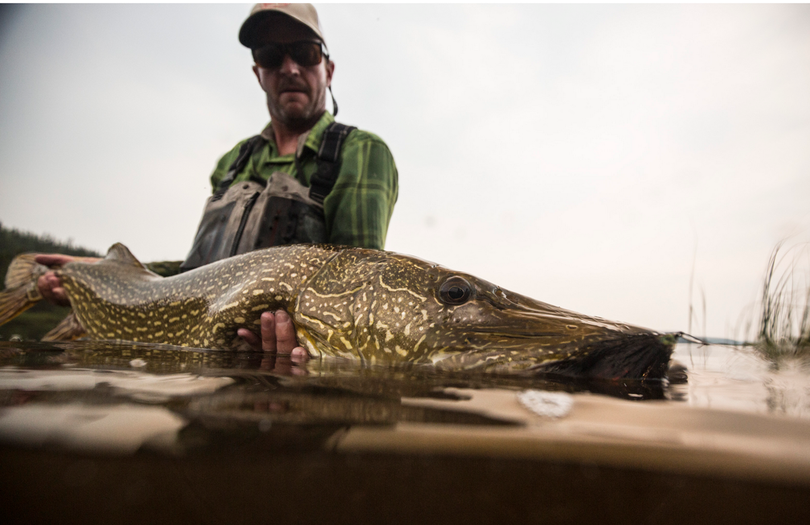 FISHING -- From British Columbia and Patagonia, Saskatchewan and Zambia, Virginia to Montana, Bolivia to islands off Africa, some of the hottest cinematographers on (and under) the water have put together nifty fly fishing storylines, memorable characters and spectacular fish-catching action for a show coming to Spokane on Feb. 2.
The 10th annual Fly Fishing Film Tour features edited versions of nine films in a two-hour show starting at 7 p.m. at the Bing Crosby Theater.
The tour has a reputation for whipping anglers into a trip-planning lather with scintillating action shots of reel-busting fish.
The 2016 version is no exception.
Films cover the scene from freshwater to saltwater, issue-driven to hilarious. And all of them include a fish of a lifetime.
Tickets: $17 online or at the door or $14 at Silver Bow Fly Shop and Swede's Fly Shop in Spokane and Orvis Northwest Outfitters and Castaway Fly Shop in Coeur d'Alene.
Here's the 2016 F3T trailer followed by a blurb on each film:
2016 Fly Fishing Film Tour Trailer from The Fly Fishing Film Tour on Vimeo.
The Scandinavian Way, filmed on a Montana spring creek, is a spoof battle between nations over traditional fishing methods.
CHROME takes a more serious look and fisheries conservation. The short film by Orvis' Tom Rosenbauer and steelhead guide Kate Taylor visits a remote British Columbia steelhead river as it addresses the looming threats that climate change and ocean acidification pose to steelhead and salmon.
Finding Fontinalis - A crew of intrepid anglers, including Yvon Chouinard, head to Patagonia in search of the world's largest brook trout.
Jungle Angler: Legend of El Dorado – Anglers bond with locals as they pursue golden dorado in in Bolivia.
Tidewater – Three anglers launch a fly fishing adventure to catch marlin in their backyard waters of Virginia.
Water is Life – Filmmaker Grant Wiswell devotes two years to circling the globe to capture fishing action that showcases how water connects three incredibly diverse fisheries. Get the drift on presenting a dry fly to Argentina's massive Jurassic Lake rainbows, and hooking the bull-headed giant trevally of the Seychelles Islands and the carnivorous tiger fish of the Zambezi.
Chanos Chanos (Milkfish) – Saltwater anglers pioneer techniques to hook acrobatic, turbo-charged, algae-eating milkfish.
Turning Points North – Two anglers describe how they climbed to the top of the ladder of fishing prowess while hooking up extraordinary bad-ass pike fishing footage.
Geobass: Best of the Worst – New footage of bad bass on the fly.
---
---