Steelheaders keying into Clearwater, Grande Ronde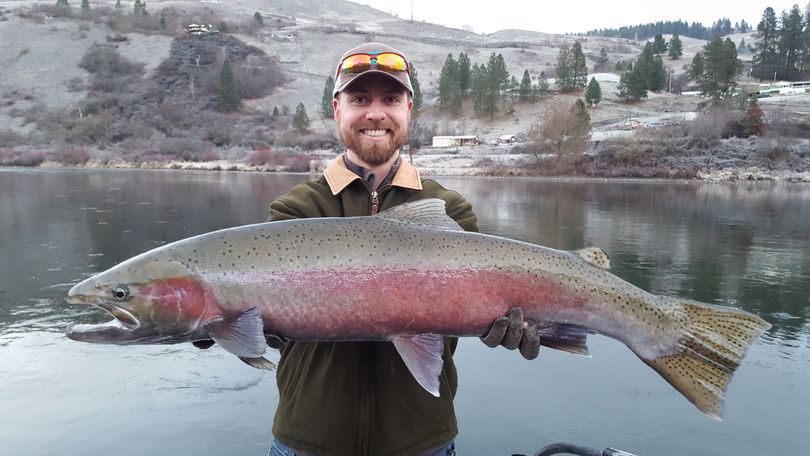 FISHING -- While steelheaders have been waiting this week for Grande Ronde River flows to settle down from the recent thaw, anglers on the Clearwater Rivers are into the action.
"The fishing on the Clearwater is really good right now and getting even better," said Toby Wyatt of Reel Time Fishing based out of Clarkston. "We are getting 10 to 15 per day (on a boat) and I expect the month of February to be excellent."
Grande Ronde anglers had a window of opportunity after shelf ice was swept out and before the river hot too high. Now they're still in a waiting game for better conditions.
"For gear fishing I think the yarn could be doable," Sean Visintainer of Silver Bow Fly Shop said Tuesday. "Fly fishing at these levels can be challenging. "If it keeps dropping and gets below the 1,600 cfs level the fly guys should have a good shot again.
"February can produce some big numbers of fish caught. Last year we had some guide trips where anglers were hooking upwards of 15-plus steelhead in a day float."
---
---