Mon., July 4, 2016
3-man catamaran wins 750-mile Race to Alaska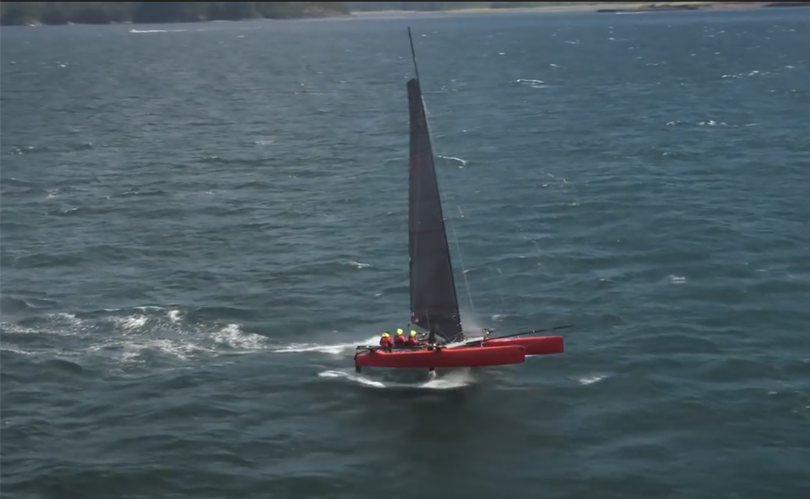 WATERSPORTS – A three-man team on a catamaran has finished first in the 750-mile motorless Race to Alaska on Saturday, beating last year's winning time by more than a day.
The Ketchikan Daily News reports that captain Randy Miller and crew members Ian Andrews and Colin Dunphy of team MAD Dog Racing sailed into Thomas Basin Thursday with a time of three days, 20 hours and 13 minutes.
Two-hulled catamarans are large sailboats often built for high speeds.
More than 100 people in more than 50 boats began the race. The first leg was from Port Townsend, Washington, to Victoria, British Columbia, and wasn't counted in the official time.
The race winners receive $10,000. Second place finishers receive a set of steak knives.
Racers were not allowed to use motors or receive outside help.
---
---